Meizu MX4 smartphone is ready to release on March 6th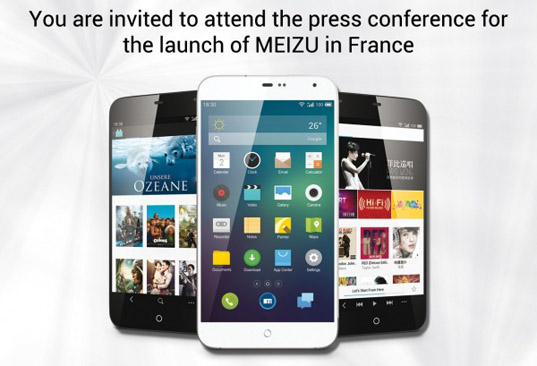 Meizu is the one of Chinese smartphone manufacturer which ready to hit global market, and now we have heard the rumor that Meizu is ready to lanching Meizu MX4 smartphone on March 6th.

According to rumor, the next-generation Meizu MX smartphone will powered by Qualcomm Snapdragon 801 processor chipset, while those still a rumor, so the processor it might be changes to Samsung Exynos 5 as same as previous Meizu MX3 smartphone. Meizu MX4 will has 5,5 inch screen size with 1080p QHD 2K screen's resolution.
While for now Meizu is only known for Chinese market, but the Meizu MX4 will be launching at Paris in France, Europe, perhaps there is a good chance that the Meizu MX4 will be launched in the European region as well. This is the nice move from Meizu since many Chinese smartphone manufacturer is trying to enter global market, such as Xiaomi, Gionee, Oppo and HiSense.
Along with MX4 model, Meizu is also unveiled their new Ubuntu smartphone, since Meizu has become the canonical hardware partner to built Ubuntu phone this year.