The difference between Snapdragon 800 and 801 chipset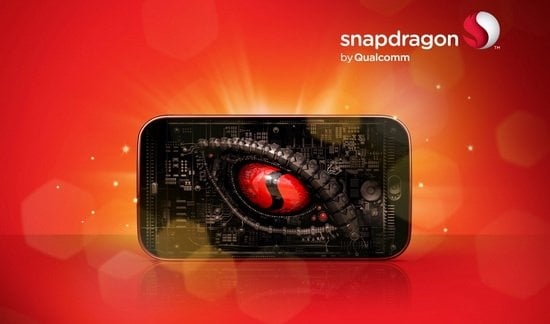 While for now, the smartphone market has been rose dramaticaly, since nowaday smartphone is packs with more powerfull hardware and features.

We can found the new samsung Galaxy S5 and Sony Xperia Z2 has been released recently, so the ordinary user seems little hard to choose, which one is the right smartphone to use for her/his daily basis?
Both smartphone is comes with the new octa-core processor, but how does the processo can improve the performance and how about the different with the prevous smartphone model?
Yes, this is little confusing, especially for most ordinary user, Qualcomm has releases more improvement SoC variations within each chipset generation, and the Snapdragon 800 generation is one of the new one. But There is different processor that embed on the Sony Xperia Z Ultra WiFi only and Z Ultra with HSPA+, while the Xperia Z Ultra is powered by 9074 chipset and the HSPA+ version is running with 8274. Just for your information, the Google Nexus 5 is using more newer chipset that uses  8974-AB, or also known as 8974. So, we want to show you the diffewrence between those processor.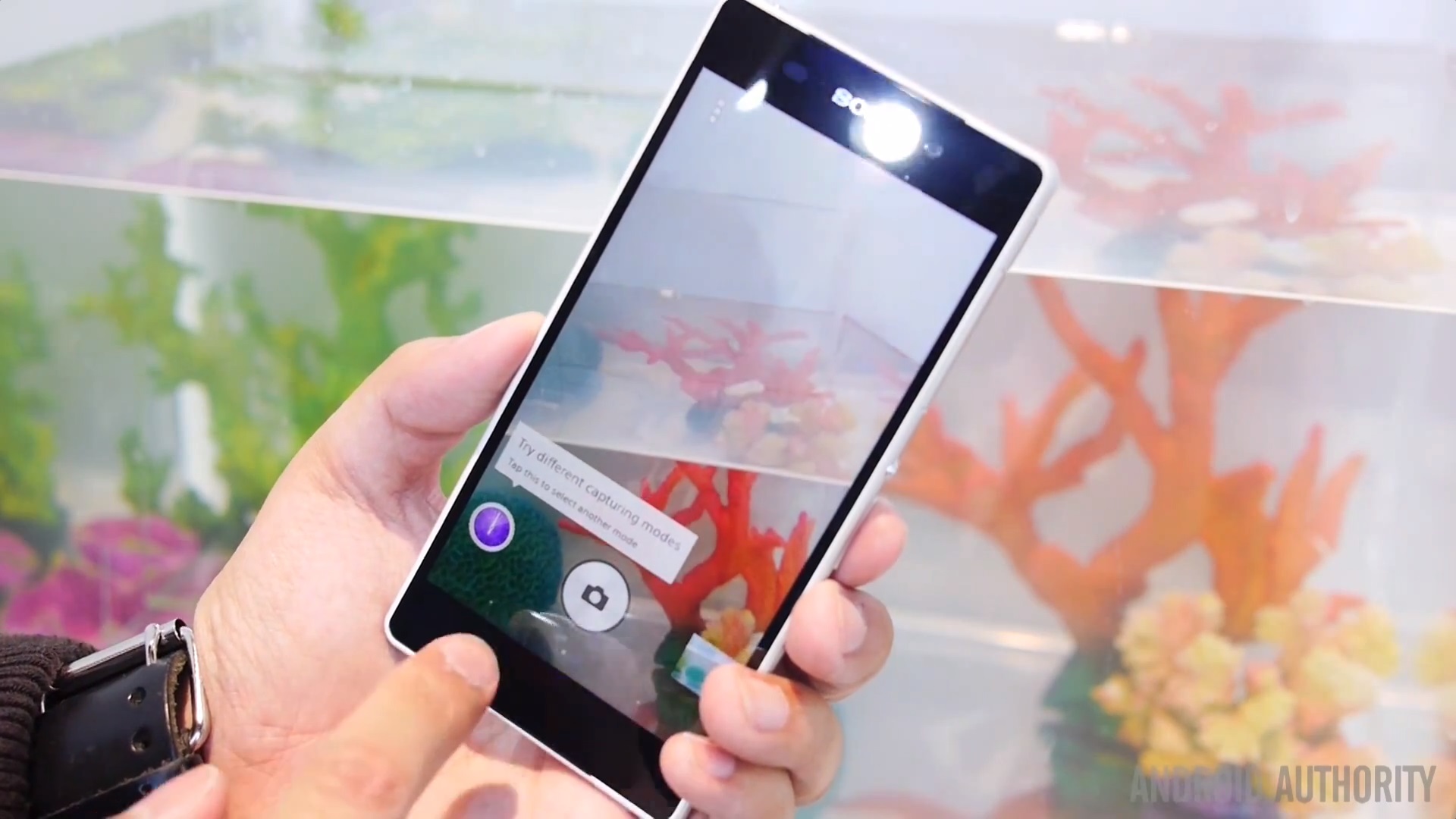 The first have to know is the which smartphone and what kind of processor that are using in that's smartphone? While we are know that Galaxy S5 is powered by Snapdragon 801 MSM8974AC chipset. Yes, we al know that there is another Qualcomm Snapdragon 805 chipset outthere, this is the new chipset right now but there is no smartpone that power-up with this chipste for now. So we focus to Snapdragon 801 that uses at Galaxy S5 and Xperia Z2.
But Sony Xperia Z2 is using different processor since the processor maker is built by Qualcomm and has smae name Snapdragon 801 SoC but the processor model number is dofferent with MSM8974AB, while the Galaxy S5 is using MSM8974AC right?.
It seems the Sony team that changes the processor type when they release the final version of Xperia Z2 and the processor is change to Snapdragon 801 from the previous 800 chipset model.
But some top smartphone model such as Xperia Z1, Nexus 5 and LG G2 is suing MSM8974 chipset model, this is the older version of Qualcom Snapdragon 800 processor. And the Sony Xperia Z2 is suing different proceesor with Galaxy S5, here is the comparison table to see the different between them.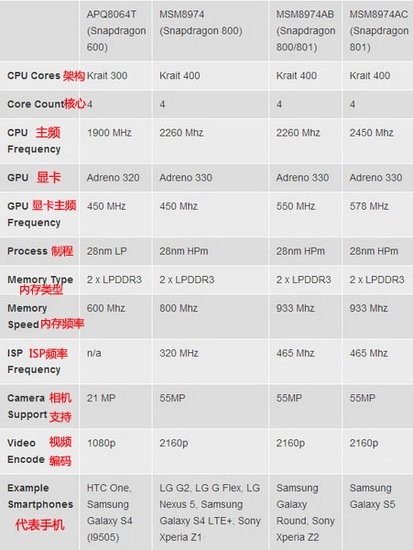 As you should be able to see, there's a fair bit of overlap between the MSM8974, MSM8974AB, and MSM8974AC. Those chipset us adopted Smae Krait 400 architecture processor but that's all processor is quad-core chipset with 28-nanometer process, that has ability to boost graphics and camera that produce high-resolutionpciture and video encoding performance is exactly the same; while the clock-speed, graphics frequency and memory frequency  is different.
And the difference between MSM8974AB and MSM8974AC is only in graphics processor and clocked speeds, while the other parts is identical.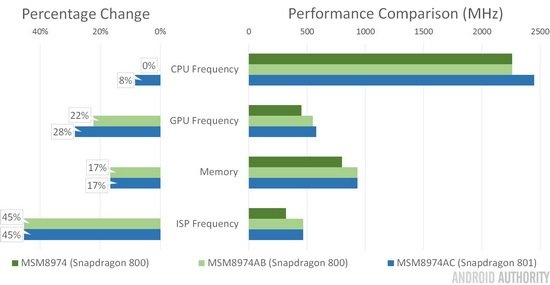 And the different between Qualcomm Snapdragon processor that embed on Xperia Z2 and Samsung Galaxy S5 with older Snapdragon 800 is on the GPU performace. The Galaxy S5's chip (8974AC) is technically the fastest, with its 2.5 GHz CPU and 578 MHz GPU clock speeds, followed very closely by the Xperia Z2 (8974AB).
And now we waiting for the upcoming Snapdragon 805 processor in the market,and while for now, there is no smartphone or tablet device that using this processor yet, so let's wait and see.