Pantech Vega Iron 2 smartphone will powered by Snapdragon 805 chip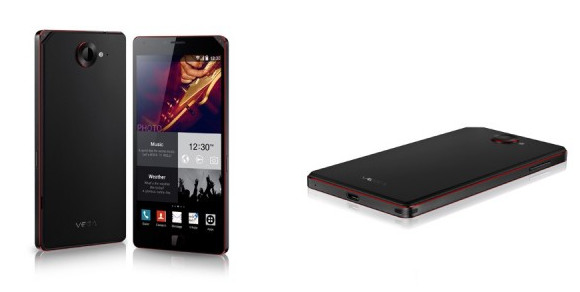 While we ever covered the article that explaining the different between Snapdragon 800 and Snapdragon 801 before, is now there is a smartphone that powered by Snapdragon 805 processor, thats the Pantech Vega Iron 2.

The Snapdragon 805 chipset is packs with four Krait 450 cores running at 2.5GHz and Adreno 420 graphics. This is the newer SoC chipset from Qualcomm and this chipset will be the standard for next high-end smartphone devices in the market.
Pantech Vega Iron 2 is the sucessor from the Pantech Vega series smartphone that already release with Snapdragon 805 chipset inside, for a while now, the Pantech Vega Iron 2 smartphone is now offers in Chinese and Korean market but hopefully this phone will be available in another country soon since Pantech has ready to release this phone for everseas market.
Pantech Vega Iron 2 is packs with 5.5 inch screen size with 1080p display resolution, the phone is also support for 2GB of RAM and avilable for 32GB or 64GB of internal storage, the phone has 13 megapixel main camera and has USB 3.0 ports, with LTE connectivity, this phone has 2,800 mAh battery capacity.
The phone will comes with four version that has M-A910S, M-A910K, M-A910L, and M-A910D. The three model will be available in Korean cellular provider but the last one is targeting for overseas market but unfortunately, this phone will be available in limited amount. After pantech is lowest sales but they ready to increase the popularity through this smartphone model.