UMI X3 is ready to hit the market with MT6592+LTE support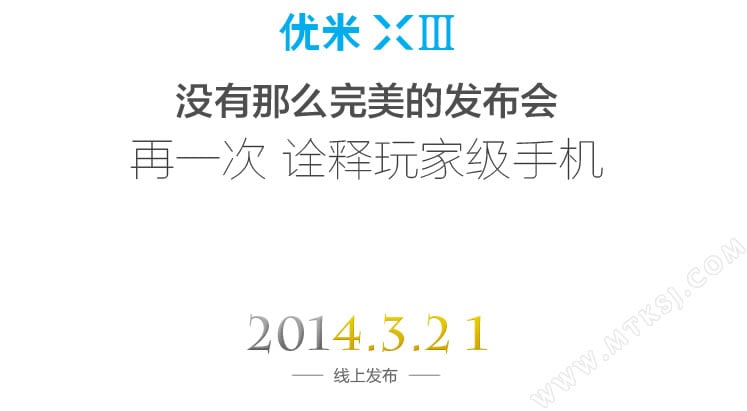 UMI X3 is ready to unveiled, while for now the phone is not released yet, some rumors is spread on the net that's the UMI X3 will be realeased this month, and they will officially release through online conference on March 21st.

In 2013 and 2014, there is many smartphone products is appear, in addition to popular brand and also the domestic brand is coming to the market which offers with very nice feature and price.
And according to the plan, UMI X3 is also ready to make their debut with MediaTek MT6592 processor and LTE connectivity, the UMI X3 will using metal frame with 7.2 mm body thickness.
The upcoming UMI X3 smartphone will packs with 5.5 inch screen size with 1080p resilution LCD, as we hear from the rumors, the UMI X3 will has same screen as LG Optimus G Pro since LG is the b=one of the best LCD maker, this make the UMI X3 will be more popular and has nice feature.
UMI X3 will using 64GB of internal storage, but there is no micro SD card for expansion. Unfortunately, there is no information about the camera pixel and but UMI X3 will using 3150 mAh battery capacity.