HIKE X2, yet another Ali Cloud OS smartphone with octa-core chipset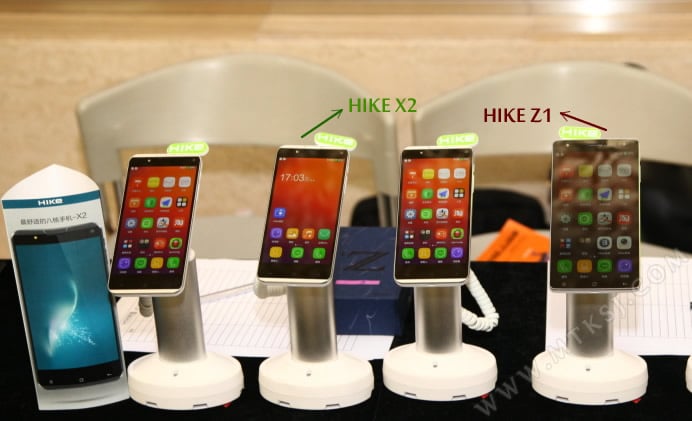 Ali Cloud OS is the smartphone operating system that developed in China by Alibaba group, and they also has showing their products in the CES in the earlier this year.

Hike is one of the Ali Cloud OS partner to built the Ali Cloud OS smartphone, the phone was showing at the fifth  Alibaba Technology Forum (ATF).
Hike has six inch screen smartphone that called as Hike Z1 and the other products has been exposure as the Hike X2 (or also known as Hike 848 for global market). The phone is pwered by eight-core processor and ready to compete in smartphone war.
Hike X2 is running by Ali Coud OS v2.7, as we mentioned before, the phone is powered by MT6592 eight-core processor and packs with 5 inch screen size with 1080p Full HD display, the phone also has 13 megapixel camera and sports with 2GB of RAM and powered by 2,300 mAh battery capacity.