Asus ready to launch Zenphone devices on April 11th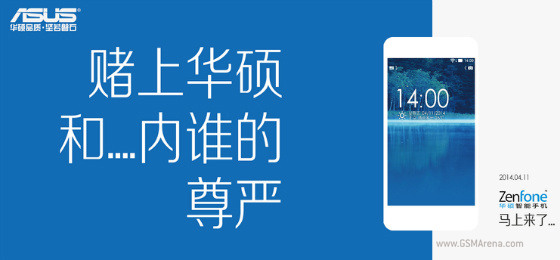 Asus is now ready to launches the tri model of Asus Zenphone device to Chinese market on  China on April 11th.
This Taiwan-based manufacturer has prepared three models of Asus Zenphone to be marketed in China, namely Asus Zenphone 4, Zenphone 5 and Zenphone 6, as we can guess from it's name, the each of the three devices has 4 inches, 5 inches and 6 inches screen size.

All of these devices will be loaded with an Intel Atom dual-core processor and combined with the Android 4.3 Jelly Bean operating system, but that all of these devices also allow it to be updated to the Android 4.4 KitKat operating system if available .
Asus announced that the device will be available in the Chinese market on April 11th the device is offers with very affordable price,  Asus Zenphone 4 will be offers with $ 100 USD , Zenphone 5 priced at $ 150 USD and Zenphone 6 at $ 200 USD price tag.
Unfortunately there is no word on whether the device will be marketed outside of China.