Motorola Moto 360 smartwatch can be customized by the user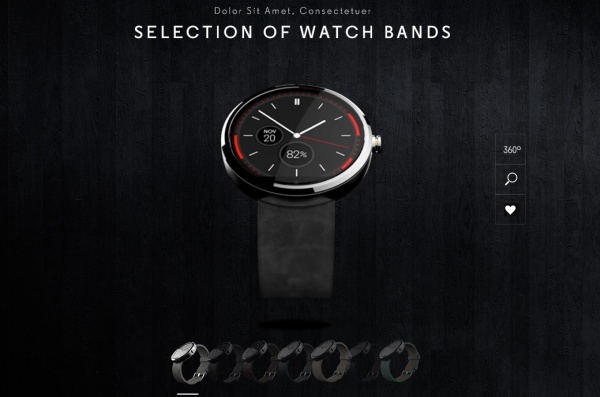 Motorola is now has develop the new wearable Android-bsed device, through Motorola Moto 360 smartwatch, this is the first Motorola Android smartwatch, back to 2011 Motorola is also has smartwatch that can be pair with smartphone, that's the Motorola MOTOACTV.

The new Motorola MOTO 360 is th nice design, since this smartwatch using the rectangular body design rather than square body design form. And the interesting news that this smartwatch will using spaphire glass material, this material is more stronger, assame as iPhone's lense cover.
Motorola is also confirmsthat the Moto 360 can be customized by the user, you can change the wristband and there is a variety of wristband model to choose, from metal band to leather bands. In addition to bands, th time face is also can be configurable, such as watches interface, theme, color, layout and so on.
The back body is also can be replace by another material, there is also hard plastic material and metal material to covered the back parts of the smartwatch. On the left side of the watch there is a separate microphone, you can use voice commands to carry out various interactions. On the right side is the only physical button on the MOTO 360, you can rotate this button look like a regular watch, from this side you can also see the sleek nature of the smartwatch.