Android 4.4.3 is available, but still has several bugs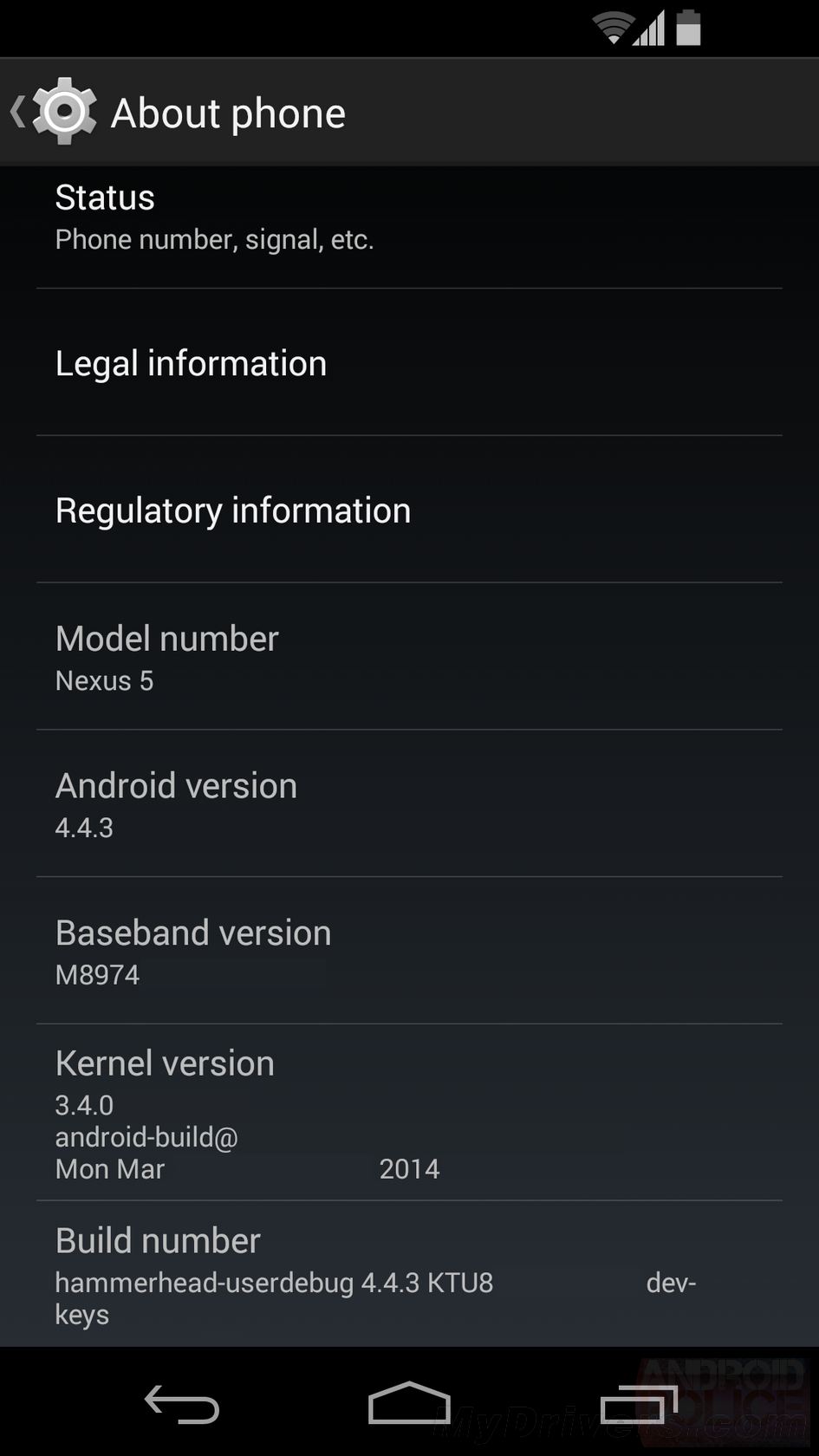 Many smartphone manufacturers are trying to upgrade their system to Android 4.4.2, and now there is a rumor, there is a leaked version of Android 4.4.3. Accoding to insiders, this new version has available for bugs fixing, while the interface is not change.

Rather than to fix the bug and more better performance, the new Android 4.4.3 has several bugs, and now we waitting for new update for patch. here is some bugs that we found at the new Android 4.4.3 operating system.
– Data connection dropped recurring problem
– Mm-qcamera-daemon crash and optimization problems
– Focus camera with HDR mode problem
– Power Management screen lock problem
– Multiple Bluetooth problems
– Random reboot issue
– After applying the upgrade shortcut sometimes disappear from the starter
– USB debugging security issues
– Application shortcuts security issues
– Wi-Fi connection problems automatically
– Other camera problems
– SMS, email / Exchange, calendar, contacts / call, DSP, IPv6, VPN problem
– Activate the screen stuck problem
– Call notification light problem
– Subtitles problem
– Data Using graphics issues
– Internet telephony problems
– FCC standards
– Other issues
In this case, perfect mm-qcamera-daemon process is the most important, it is also one of the culprits Nexus 5, Galaxy S4, Galaxy Note3, Xperia Z1, HTC One and many other models of the sudden surge of power consumption.