Subor UBTEL U8 Android smartphone with sesor to playing game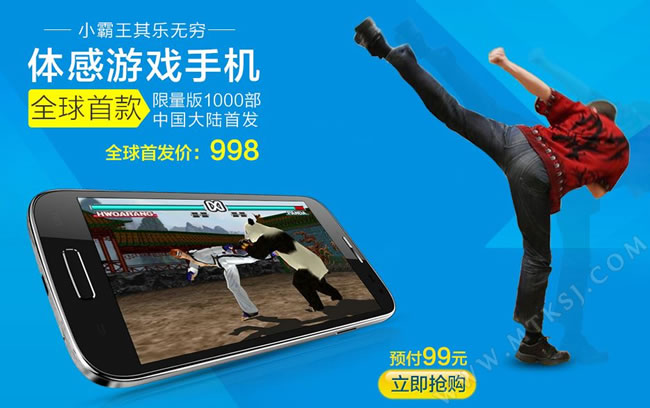 Subor UBTEL smartphone has been available in the doemstic market since last year, the interestng is the phone is packs with games features. The phone is preinstalled with few game that ready to play such as; badminton, table tennis, volleyball and crazy snowball, archery and other sports game, in addition to chess, fighting and other types of somatosensory game.

The Subor UBTEL is now offering the new Subor UBTEL U8 smartphone, that has gyroscopic sensor that comfort for playing game and has built-in light sensor and wireless somatosensory camera chip, using the camera to capture human action for playing games, so the user can playing the game without joystick and offers the Microsoft Kinnect experience.
The phone is powered by quad-core 1.5GHz processor from MediaTek MT6589T, sports with 5 inches 1080P screen, coupled with 13 megapixel rear facing camera and 5 megapixel front facing camera. And has 1900 mAh battery capacity.
The phone is running with Ali cloud OS, supports for WCDMA + GSM dual sim dual standby. But UBTEL U8 has two version that has different memory capacity, the 1GB of RAM and 16GB of ROM version, follow with 2GB of RAM and 32GB of ROM. The 1GB version is offers for 998 yuan price tag or around $160 USD price tag.