Galaxy S5 Mini is leaked with 4,5 inch 720p screen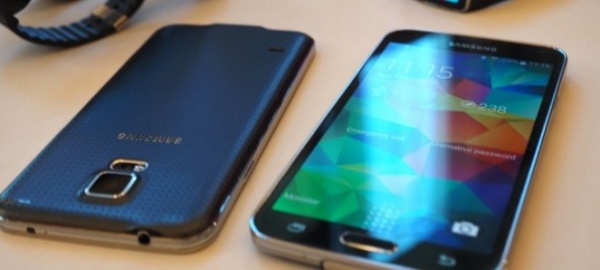 Samsung has alaready release their new flagship smartphone, Galaxy S5 to the selected market, and now we have leaked image of Samsung Galaxy S5 Mini SM-G800.

The image of Galaxy S5 Mini is comes along with the leaked specs of those phone, the phone will has 4,5 inch screen wit 720p resolution, while we compare to the original version is packs with 5,1 inch screen size with full HD resolution.
While the Galaxy S5 phone is comes with Mini version, the system is running the latest Android 4.4 KitKat operating system. The S5 Mini will be powered by Qualcomm Snapdragon 400, coupled with 2 megapixel front facing camera and 8 megapixel rear facing ca
The phone is also comes with built-in IR infrared booster; sports with 1.5GB RAM memory and 16GB of built-in storage space, the phone is packs with 2100mAh battery capacity. There is no detailed information about the hear rate and finger print sensor but according to rumor , this phone will also has waterproof capacbility.