Amazon Set-Top Box Fire TV is offers for $99 US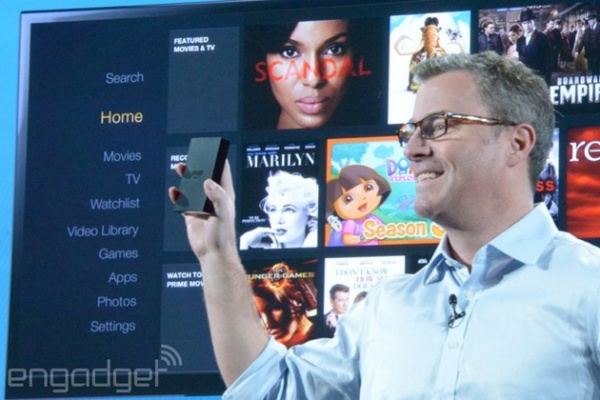 Amazon is now released their forst set-top box Fire TV device, this is the one of content services that offers from Amazon, this television box is offers for only $99 US.

The user who get the Amazon Fire TV services will get ore than 200,000 films and television series, and according to foreign media, the device, which is on sale immediately, will link to Amazon Instant Video's large library of films and TV series, which has new and classic titles to download or stream, rent or buy, as well as hosting media players from Netflix, YouTube, Vimeo and Hulu.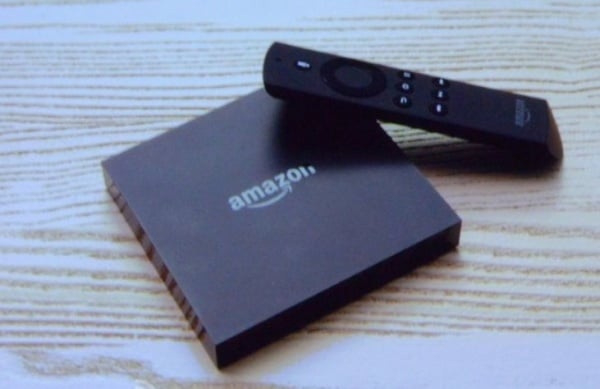 The devics is built on Android software, which should make it easier for developers's designs, Fire TV can also display photos, play music and host games.
Fire TV set-top boxes is powered by quad-core processor and 2GB of RAM, some closer to the high-end smart phones in the configuration are better than the current market many mainstream streaming media devices. More importantly this Fire TV has thinner and smaller design, it also includes the back of a conventional HDMI interface, and Optical Audio and Ethernet interface.
The Fire TV is also support to operate with remote control and the user can playing the game using wireless joystick.
The device can playing the content so smooth and no laggy effect, the system is quite responsive, the movie or the TV show started immediately – no delay or lag, not even loading screen on the current set-top box products, is really quite remarkable.
This products is ready to compete with  Apple TV box, which offers films to rent or own from the iTunes library, plus YouTube and Netflix.
The interesting point is this Fire TV is offers with only $99 USD or about $614 yuan.