NEO M1 Will Release On April 10th With Super Slim Aluminum Body
by Shine Wong Apr 4, 2014 8:29 am0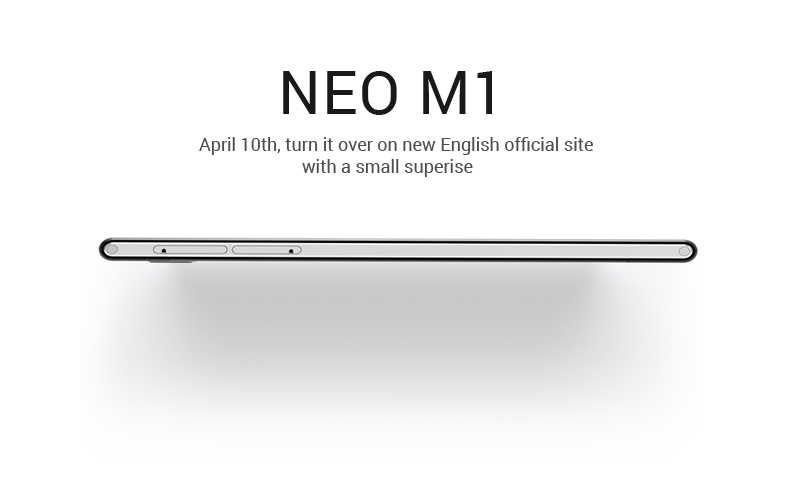 Unless you live in China, the NEO name probably isn't very familiar, this company also has not special products so far. It doesn't mean that they never want to change anymore. When most China phone factories complete on the price, NEO focus on design for a amazing smartphone. I think they are on the correct way to success. Finally, NEO M1 will be unveiled on April 10th.
We have no more leaked information about this secret handset, but from the poster, this new NEO M1 own a super thin aluminum body, has 2 iphone style slots on the side, maybe it's dual SIM card slots, most China phone has this feature on MTK processor resolution. From this picture, NEO M1 is a worth expecting phone, has nice appearance than most China phone. NEO official also released a video to tell us how they think and make NEO M1 phone:
Learn more about NEO company:
Neo is smartphone manufacturer located in Shenzhen that have more than a decade history on mobile production experience. After being suppliers of big and qualified brands like Huawei, Lenovo and other international brands we have finally decided to create our own brand and products. Having more than 150 mobile phone engineers and 2,000 employees, NEO is commited to provide to worldwide users the best quality with affordable price.