ZTE Apollo is the first Android Phone with 64-bit processor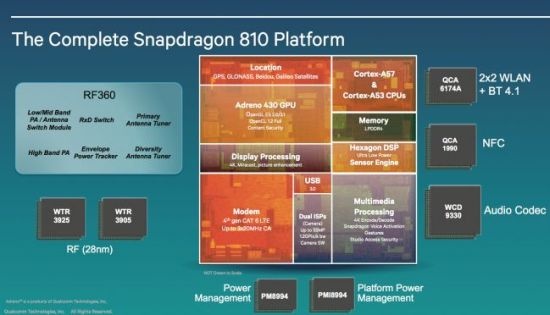 While we have released the news about the Qualcomm Snapdreagon 808 and 810 processor, while for now there is no Android phone that adopt this processor yet, but ZTE could be the first smartphone which using those 64-bit mobile processor.

Although 64-bit processor has alaready launched, Snapdragon has alaready release the Snapdragon 410, Snapdragon 610 and Snapdragon 615, biut there is no Android phone that adopt those chipset, and now ZTE is ready to release the ZTE Apollo Android smartphone that using the 64-bit mobile processor from Qualcomm.
According to the Qualcomm, the upcoming Snapdragon 808 and Snapdragon 810 is ready to hit the market in 2015, but ZTE has preparing the new phone that called as ZTE Apollo that adopt those two kind of processor.
There is some choice from Snapdragon 410,610 and 615 for the quad-core processors, tose chips are targeting for low-end devices, running at 1.2GHz and 1.6GHz clock-speed, respectively, with Adreno 306 and Adreno 405 GPU. While Snapdragon 615 for the eight-core processor, running at 1.8GHz clock-speed with Adreno 405 GPU support.
If ZTE released Apollo, then it is the possibility of using a larger Snapdragon 610 or Snapdragon 615, these two processors can be shipped in autumn. So, what do you think?