When the Samsung Galaxy S5 revenge to user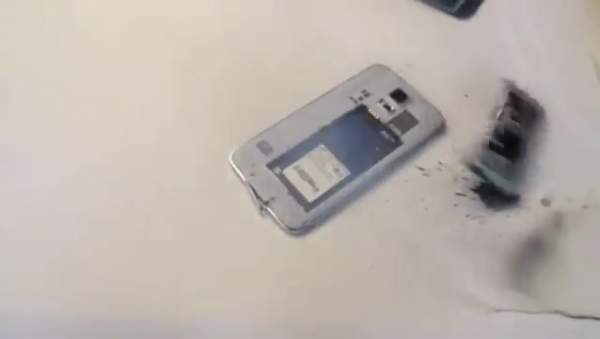 Samsung Galaxy S5 is the one of Samsung flagship smartphone that already release, but no many people can get this phone since Samsung is offers this phone in some selected market. Folks at Video Daily has been posted his video that showing the Galaxy S5 beat by hammer.

The interesting is, the phone is revenge to the man who hit the hammer on that phones, while the battery liquid is accidentaly spread to his face. So becarfull with your gadget is you dont like them, just send your gadget to me… yay!
Here is the video :