Arirang AS1201 is clone of Uniscope U1201 smartphone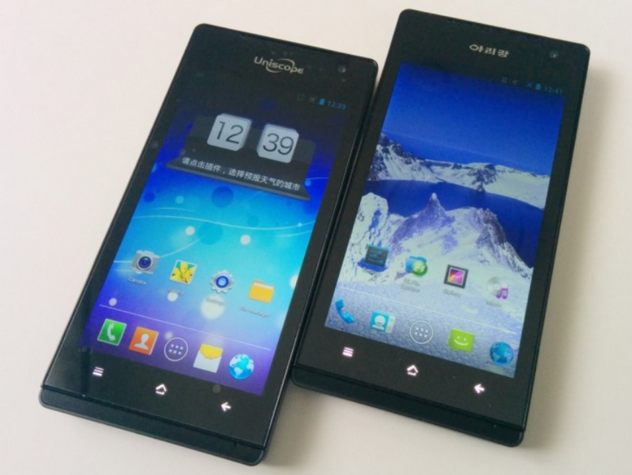 Arirang is the one of Korean smartphone manufacturer and now they has already release their phone Arirang AS1201, and those phone is actually the clone of Uniscope U1201 smartphone from Chinese manufacturer.

While we writing this article, we are not sure which phone that produce in the first, but we assume that the Arirang is copy from Uniscope smartphone.
And now we have a comparing picture that showing both smartphone side-by-side, the phone is look similar and 100% identical. So What do you think?