Specifications of Samsung Galaxy Note 4 has been leaked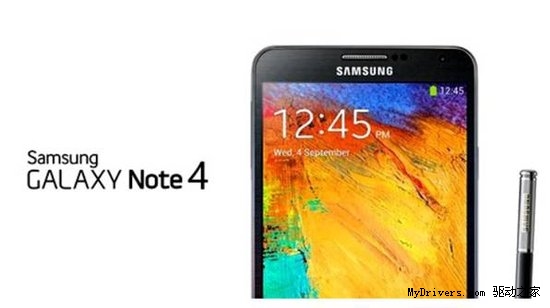 Samsung Galaxy S5 has not been released to the public, but now we've got the presence of the leaked information about the Samsung Galaxy Note 4 smartphone, this phone will be released in the near future.

The upcoming Samsung Galaxy Note 4 will reportedly have more nice specifications than Galaxy S5 smartphone. According to the CNMO.com. The upcoming Galaxy Note 4 mobile phones will have a screen resolution of 2K (2560×1440 pixels) and supports UltraHD. While the Galaxy S5 is only has 1920 x 1080 pixels resolution.
The Galaxy Note 4 will also have dust-proof and water-proof capability, as same as with the Samsung Galaxy S5 smartphone, however, the processor used by Galaxy Note 4 will be powered with hexa-core Exynos processor made ​​by Samsung or may also uses Qualcomm Snapdragon 801 processor and sports with 4GB of RAM.
According to the information this phone will also have a camera with OIS features OIS (optical image stabilizer) so that the central object will look sharp because the phone can reduce hand shake without blurry image.
The Galaxy Note 4 is reportedly has 128GB internal memory and runs Android 4.5 operating system, the phone is also support for 4G LTE networks connected to WiFi as well. While the distinctive features that will be present on this phone is the way to unlock the phone using its graffiti with S-Pen.