The leaked picture of new Lenovo Golden Warrior S8 with octa-core processor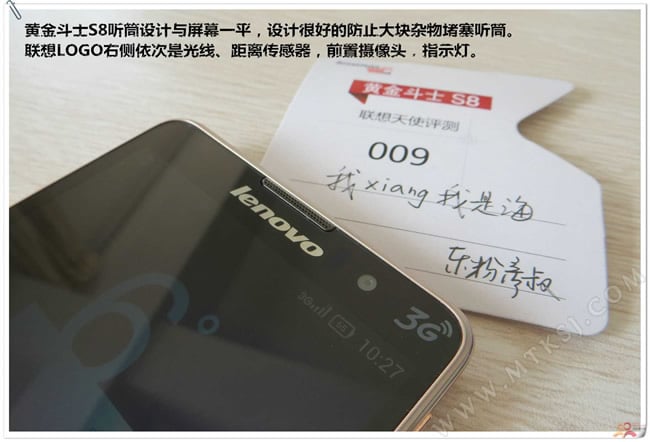 After we've got the rumor about the Lenovo octa-core smartphone a month ago, we know that the phone is Lenovo S898T, and now we have got the other rumor that Lenovo is working a new phone with octa-core processor and offers with very affordable price.

The new phone is known as Lenovo Golden Warior S8. The phone is powered by MediaTek chipset that running on 1,4Ghz clock-speed and offers with only $130 USD price tag.
The new Lenovo Golden Warrior S8 brings 5,3 inch screen size with Corning Gorilla Glass 3 covered, the phone has 16GB of internal memory and 2Gb of RAM, coupled with 5 megapixel front facing camera and 13 megapixel rear facing camera with dual-SIM card support, and running Android 4.2.2 Jelly Bean operating system, and powered by 2,000 mAh battery capacity.
Although this phone is offers with very affordable price, but the phone has premium design which covered by golden case and slim body design that make those phone looks elegance and pricey.