iPhone 6 protective skin case leaked again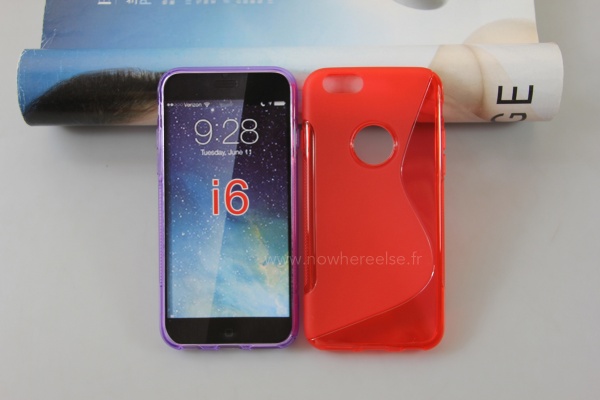 While for now, Apple isn't announced their upcoming iPhone 6 yet, but there is third party accessories manufacturer that already release the silicon slin case for upcoming iPhone 6.

And now there is France-based website NowhereElse.fr that showing the jelly as accessories for upcoming iPhone 6, that accessories is appear in several picture .
As same as recent rumors, the new upcoming Apple iPhone 6, will has new design and different with the previous model. And through those leaked picture, we can see the hole for power button, speaker and other ports.