Xiaomi is ready to release their new smartphone on April 23rd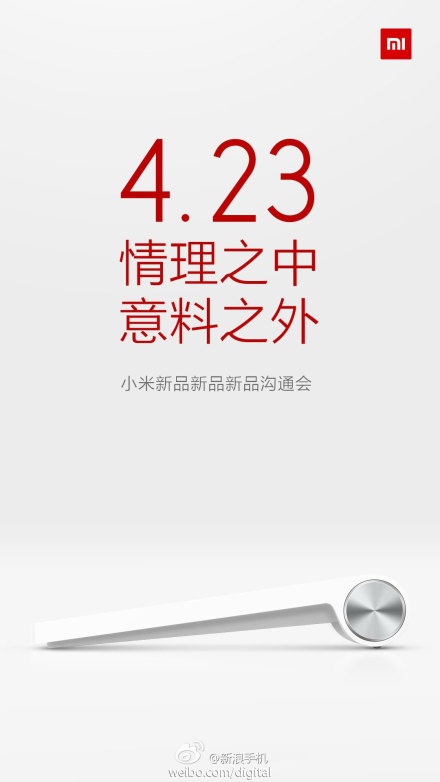 After we have covered the officiall name for upcoming Xiaomi flaghsip smartphone, the new phoe that called as Xiaomi Mi3S is ready to heading the market on April 23rd, it's mean that few days from now.

The new Xiaomi smartphone is ready to announced and seems will come with Xiaomi tablet devices. And according to the information, Xiaomi will released three new devices at those launching event. if you're see the announced poster, there is a keyboard picture. that's mean the Xiaomi will also released ythe external wireless keyboard for it's products?
let's wait and see.