Xiaomi tablet is expposure, similar with iPad Mini?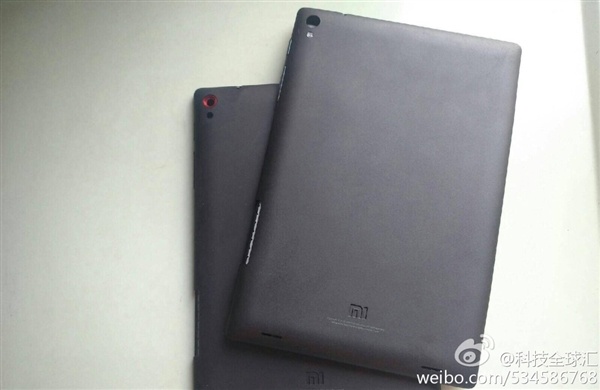 Xiaomi is ready to preparing their new launching event on April 23rd, while most of us is waiting and prediction about the upcoming Xiaomi products, there is a news that the Xiaomi is ready to release tablet devices.

After we've covered the news about the new Xiaomi external keyboard as an accesories, and the other possibilities is spred through the net, that's not a external keyboard but the Xiaomi trackpad. And now we have a leaked picture of Xiaomi tablet device.
The Xiaomi tablet device has a nice design and the tablet has similar with iPad Mini. There is a Xiaoi logo on the back body. And Recently we also got the GFXBench test result.
According to the becnhmark databzse information, The upcoming Xiaomi tablet will be packs with 9,2 inch screen size with 720p, powered by Snapdragon 400 1.6GHz (Cortex A7), support for Adreno 305 GPU, support for 1GB of RAM and has 8GB of internal strorage. There is also rear main camera and front facing camera whic also support for 3G/WiFi connectio and running Android 4.3 Jelly Bean operating system.