TCL S720/Momoda Unicom version coming soon
The secret weapon TCL invested thousands into to overturn the market has been named Momoda, and will allegedly be released in up to four different versions. The version already available at Suning shopping malls and various China mobile phone storesand in its fourth sales run is the lowest-end version, able to support mobile 3G network. The official TCL mobile website announced a few days ago that a variation named the TCL S720, the Momoda Unicom version, will also come soon and is undoubtedly good news for all Unicom 3G users.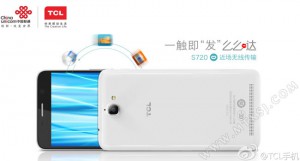 It is known from already revealed information that the TCL S720 Momoda Unicom version will be similar to the mobile version, and is a operator's custom machine, with no difference in basic configuration. With a 5.5 inch full 720p resolution display, with a 1.4GHz frequency MT6592M eight-core processor, 1GB RAM and 8GB ROM storage, a 5 megapixel front camera and a 8 megapixel back camera, running on Lewa OS5.
Battery life is the selling point of the Momoda series phones. The phone's body is less than 8mm thick, but is packed with a 3300mAh battery, and utilizes MediaTek's hotknot  technology – by tapping two Momoda phones, they can instantly share files at fast speeds. The phone is also equipped with a gyroscope, and magnetic sensors to support dual SIM cards.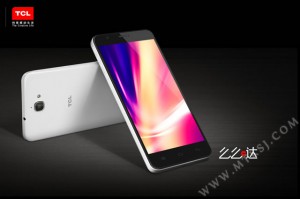 TCL Momoda Unicom version will be released onto the market on April 23. In addition to online sales, the device will also hit retail, at CNY$999 with contract, but can be purchased for free.