Xiaomi Tablet Insider Information: Actually Two Versions/Very Sturdy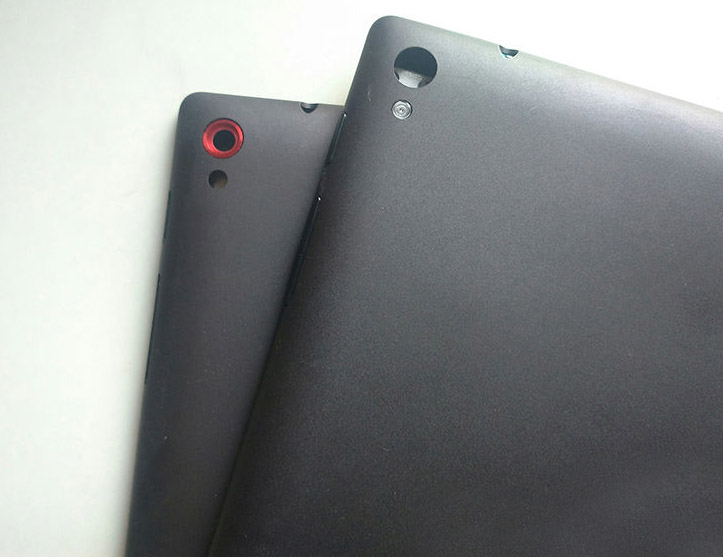 There has been a lot of news regarding the Xiaomi tablet recently. Currently most people believe the Xiaomi table with have an 8-inch touchscreen display (2048 x 1536 resolution), and run on a NVIDIA Tegra K1 processor with a Foxconn OEM. However, today, sources discovered from Foxconn that the Xiaomi tablet actually has a variety of options to choose from.
According to a micro-blog user's private intelligence leaks, currently the Xiaomi model used for testing by Foxconn uses a 7.85 inch 2048 x 1536 touchscreen display, with the processor actually being an Intel BayTrail-T CR Quad-Core. Xiaomi considered using Intel because Intel provided a higher subsidy for tablet processors, and provided impressive performance. With the assurance of quality as well as reduced manufacturing costs, Foxconn has already produced around 100 units of a prototype for testing.
Along with Foxconn, Xiaomi also has hired Taiwan's Inventec to commence testing, and the device specifications of the model being tested by Inventec features an NVIDIA Tegra K1. It is uncertain whether Xiaomi will actually release both variations onto the market, or decide on one.
Comparatively peaking, the possibility of Xiaomi releasing the Intel model is higher, as Intel's branding is more prominent, and is more powerful in terms of supply and product subsidies. Adding Xiaomi's huge marketing power, Intel may put Xiaomi in a more favourable position.
Lastly, comparing the similarities, currently Xiaomi has not let Foxconn go ahead with preparations, therefore it is still very early in the production phase. Looking at the schedule, it looks like the Xiaomi tablet will only meet us during the third quarter earliest.