CNY$1,399 Dual-SIM 4G Android Phone – Coolpad K1 Officially Released Today
As currently high-end smartphones are extremely popular, many operations quickly released a new generation of high-end smartphones at the start of 2014, but most of the releases do not support the 4G network. Last month, Coolpad announced a model, the Coolpad K1, which is not just a 4G-compatible phone, but a 4G dual-SIM phone. When it was opened for pre-order on the 15th of this month, preorder numbers broke 10,000 in a very short period of time. Today, the Coolpad K1 will be available to purchase online and at retail.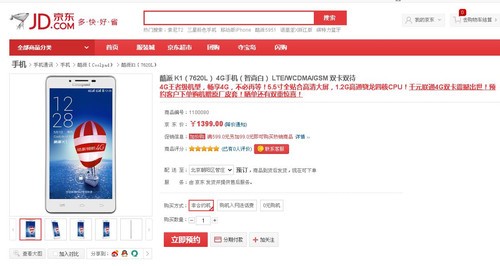 The Coolpad K1 comes with one 5.5-incch large touchscreen display, with a 540 x 960 resolution. The processor is a 1.2GHz Quadcomm Snapdragon 400, with 1GB or RAM and internal storage, 4GB card storage, which supports up to 32GB micro SD cards. The main camera shoots at 8 megapixel, with a 2 megapixel front camera. It runs on Android 4.3 with Coolife interface, and supports 4G LTE networking and dual-SIM cards.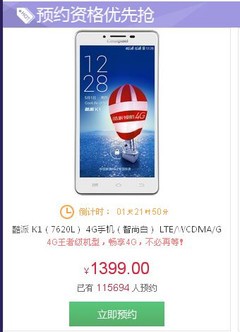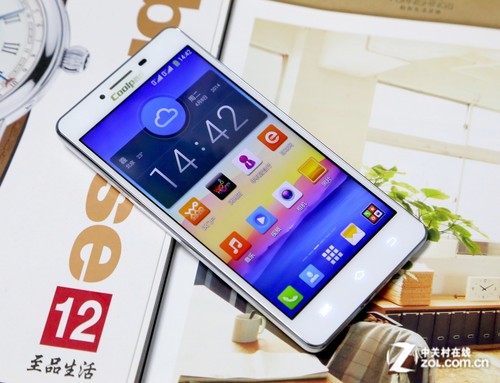 The Coolpad K1 is officially announced in Shenzhen on the 19th of last month. China Unicom and Coolpad collaborated and focused on creating this high-end dual-SIM 4G mobile phone this year, and is even the first high-end 4G smartphone. Looking at the current situation, even if the other operators were to release a high-end 4G phone, they will only make it out three months later than the Coolpad K1 at the earliest, so for users with two numbers, this device is not a bad choice.