Huawei P7 specification exposed: 5inch Screen in 7mm body
by Shine Wong Apr 24, 2014 8:49 pm0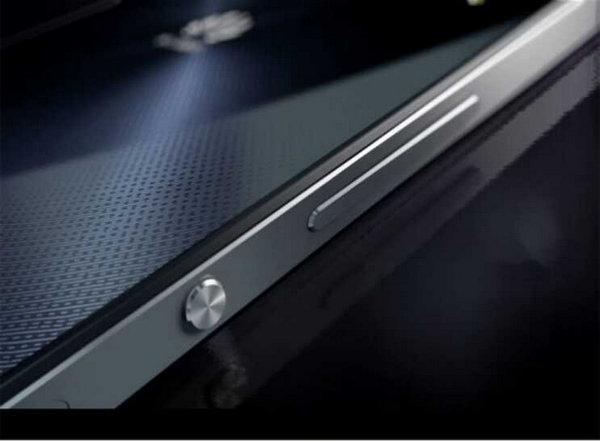 Since the release date of Huawei P7 is near by, there are all kinds of information running on the Internet. The microweb has exposed Huawei's invitation in Paris' conference in 7th May after some Huawei manager had released the P7's advertisement. And evleaks has also revealed Huawei P7's specification synchronously, especially its 7mm thickness for first time.
According to the invitation appeared in the microweb, Huawei will hold a new product release conference in the evening of 7th May at Paris. Although there is no related content about its mobile phone, however, according the previous rumors and Huawei's preheat advertisement, the technology company will release the expected Huawei P7 mobile phone.
Before this, a website in Slovakia mojandroid has disclosed that they have received Huawei's invitation, showing there will be conference in Paris in 7th May, and the Huawei P7 is possible to be launched. However, the website did not show out its invitation, so the rumor has become true only Huawei has posted the preheat advertisement in its official microweb.
It is noticeable that although the China Mobile and China Unicom's 4G edition of Huawei P7 has got the network access licence, there was no information at all on the internet. However, according evleaks' newest information, the P7's thickness is merely 7mm. It's more than its precedent, but it's not easy job when it has added much more fuction.
However, regarding the processor configuration, the evleaks has brand new expression, which is this phone will adapt the 1.8Ghz Hisilicon quad core processor. It's not known whether the processor is the improved edition of Hisilicon 910. There are no more differences apart from these, which the phone will host 5inch 1080p screen, 2GB RAM and 16GB storage, supporting card storage and has 8 million pixels' front camera and 13 million pixcels' back camera.
Price or be 2688 Yuan.
Although these configuration indicates no difference from mainstream phones on the Markey, but there are some in details. For example, it's touch screen uses JDI panel, and 2nd generation incell technology, not only its display is superb, but the reaction speed is fast. The 13mp back camera is from Sony's 13mp MX214 sensor, which uses Sony's newest 4th generation back illuminated technology, it's said that the model's low-light ability , energy consumption and speed is leveled up.
Huawei P7 has added NFC fuction, its' battery capacity is 2500 mah, and it's sand that the phone will use double glass layer design. It's said that the Huawei P7 will be sold at 2688yuan and there will be 4 colors available.