Due to China Costs Going Down Lenovo Plans A Dollar Bond Sale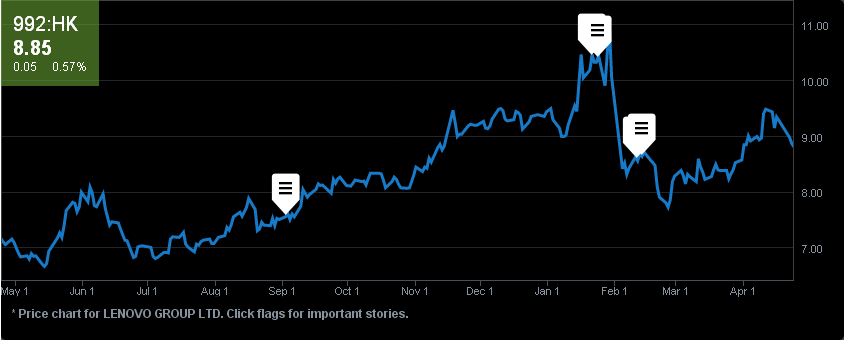 A decision about the sale of dollar-denominated bonds has been taken by the Beijing based computer company, Lenovo Group ltd. (992). This step is being taken Chinese issues have not paid as much for the US currency debts in the last three months.
Lenovo is holding conferences and meetings with its investors in Hong Kong and Singapore between the 25th and the 28th April. They intend to raise funds for any acquisitions and general corporate purpose through an offering; this was declared today in an exchange filing. Times Property Holdings Ltd. is a developer based in the southern Chinese city of Guangzhou. They have been given theresponsibility of marketing the company's 2019 bonds at about par.
Chinese issuers are the lowest in terms of paying for dollar debt since Jan. 23 after the average yield premium dropped to 348.7 basis points recently, according to JPMorgan Chase & Co. indexes. Cnooc Ltd. (883) has been successful at raising $4 billion from a three-part sale recently, leading to $7 billion of offerings from Hong Kong and Chinese borrowers this week. This is the most on record funding according to the data compiled by Bloomberg show.
"Improved sentiment, as well as strong U.S. investor appetite for higher quality state-owned enterprises, is dragging all other Chinese names tighter," quoted Mark Reade, a desk analyst in Hong Kong at Mizuho Securities Asia Ltd. "Ultimately we'll see further deals, although the supply we've had so far this week may take a few days to digest."