The OPPO R1S 4G LTE Shows off With Brand New Design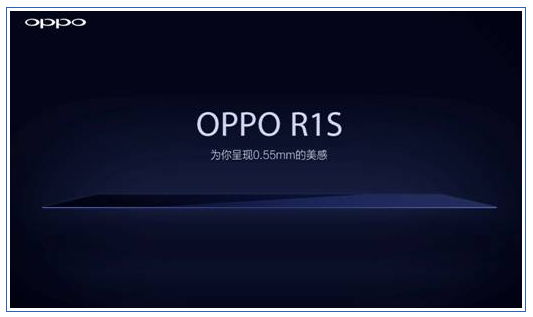 Oppo Electronics Corp., a China based distinguished electronic products manufacturer of the well-known brand Oppo, recently announced the release of their latest smartphone product to the market, the Oppo R1S. It is an upgraded version of the previous Oppo R1, perfected with a more fast-processing chipset and a higher camera resolution.
Build based on its predecessor, the outlook appearance of the Oppo R1S is similar to the earlier R1. It is still being equipped with a 5" 720p IPS display and also has an exact footprint and weight. The main highlight of this version is that it is now being powered by the Qualcomm's Snapdragon 400 chipset, a quad-core Cortex-A7 CPU that runs at 1.6GHz and utilize a faster Adreno 305 Graphics Processing Unit, resulting to a better performance compared to the previous one which uses the MediaTek's MT6582 chipset with a quad-core Cortex-A7 processor that runs only at 1.3GHz. A 1GB RAM still stays intact.
Although this latest version omits the earlier dual-SIM support, in return, the new chipset mounted inside is already LTE-capable. The Oppo R1S also now offers a higher quality 13MP sensor camera fitted with the similar extra features as the previous 8MB, which includes HDR stills, panorama shots, as well as 1080p video recording.
This exceptional smartphone is running on the exclusive Oppo's Color OS based on the Android 4.3 Jelly Bean OS. Comes in two choices of attractive colors, White and Blue, the Oppo R1S can be pre-ordered starting tomorrow for €290 (CNY 2,498).