LG Isai FL is leaked with Pink color cover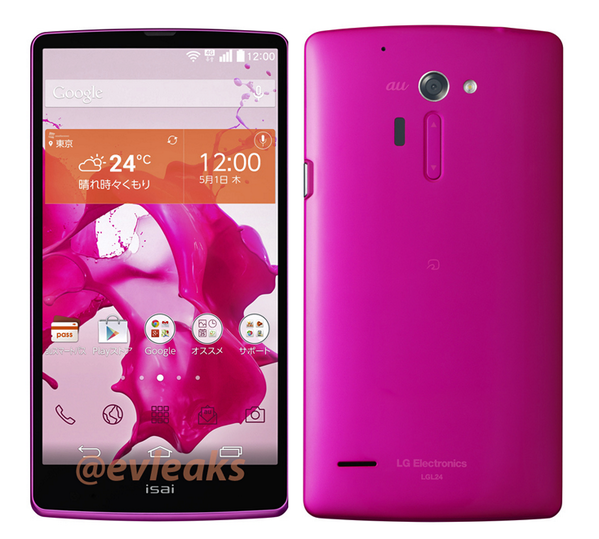 LG is now preparing their Android phone that exclusively offers in Japan. Those phone is called as LG isai FL.

According to information, the upcoming LG isai FL is the variant of LG G3, this phone is targeting for Japanese consumer and no we have a leaked picture about this phone that show in pink color.
The leaked picture is taken from @evleaks account, this phone is the other variant along with blue color and also available in white color cover.
The phone is powered by Qualcomm Snapdragon 801 that running on 2.5Ghz clock-speed, the phone is also has 5.5 inch screen size and 2K HD 2560 x 1440 resolution. According to Evleaks, this phone is also has waterproof capability and running with KitKat operating system.