Vivo XShot will be officially launch at Beijing Water Cube on May 7th.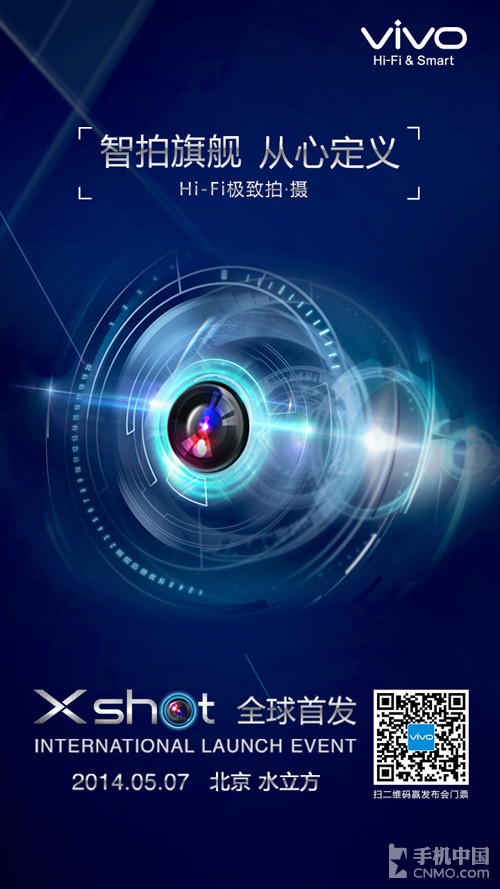 BBK Vivo is the one of Chinese smartphone manufacturer that's ready to launching their new flagship smartphone, the Vivo XShot smartphone.

The new Vivo XShot smartphone is the one of flagship smartphone that come from Chinese manufacturer, after OnePlus One is released their first smartphone to market and ready to compete with another manufacturer.
The new ViVo XShot is the camera-centric smartphone that packs with good camera, not only that, this phone is also has powerfull secs since we found from AnTuTu benchmark test that showing the result for more than 40,000 score point.
The new Vivo XShot is powered by Snapdragon 801 MSM8974AC quad-core processor, sports with 3GB of RAM and 32GB of internal storage. The camera of Vivo xShot will feature Xenon flash, which is better than the normal LED flash.
According to the invitation card, the phone is preapring to launch in Beijing Water Cube at May 7th. And Hopefully we can covered the lauching event, so you have to stay tune to this website for upcoming events.