Lenovo ThinkPad 10, business tablet with Intel Atom Quad-core chipset and Windows 8.1 OS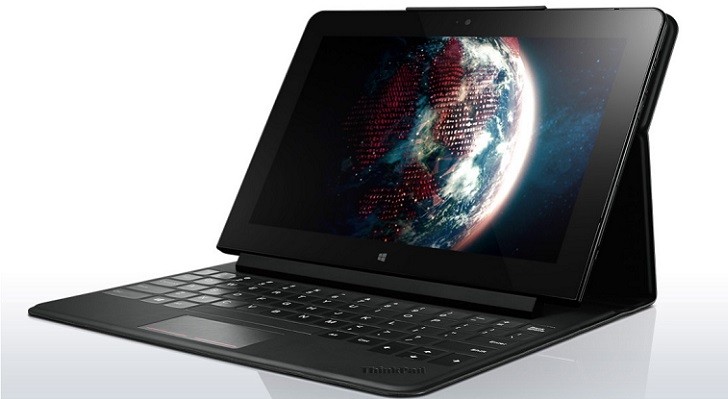 Lenovo is now becoming the popular manufacturer in global market, since Lenovo is also acquire some computer brand (IBM ThinkPad lineup) and smartphone business (Motorola Mobility).

And now lenovo is also offers a nice product through Lenovo ThinkPad 10, this is the new tablet device that running with Windows 8.1 operating system, as you can guess in those name, the tablet has 10 inch screen size and has phisically QWERTY keyboard.
This tablet is also powered by Intel Atom Z3795 quad core. Sports with 2GB/4GB of RAM and 64GB/128GB of internal storage.
As we mentioned in the begining of this article, the device comes with 10.1 inch screen size (1920 x 1200). The screen is packs from IPS screen technology wihic has 180 degree of viewing angle and this screen is also support for multi-touch screen.
The user can choose betwen Windows betwwen 8.1 32-bit, 64-bit or Windows 8.1 Pro 64-bit version. This tablet is also has 8 megapixel camera and 2 megapixel front facing camera. There is also stereo speaker, mic, support for WiFi 802.11n and Bluetooth 4.0 connectivity.
There is no information about the price and release date, but some rumor says that this tablet will comes in the near future and will has longer battery life with two model of external QWERTY keyboard.