Completely Exposed , Quad-core 1.6 GHz Processor of Huawei's New Flagship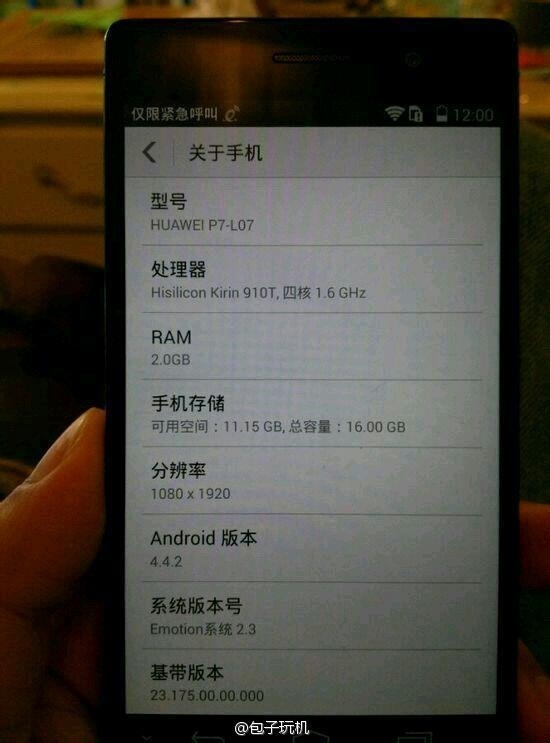 Now, it can be determined that Huawei's new flagship Ascend P7 will be officially released in Paris, France on May 7th.
Its configuration was completely exposed, through the released pictures from microblog user "@包子玩机". (Huawei's new flagship P7 with 1080 p resolution displayer, carrying the Kirin 910 t quad cores 1.6 GHz processor (A9 architecture, GPU with Mali – 450 MP4), built-in 2 GB of memory, running on Emotion UI 2.3 of Android 4.4.2
It was earlier reported that Huawei's new flagship P7 carries true eight-core processor.But then later on, news reported that it only carried a high-frequency Kirin 910 version of the quad-core 1.8 GHz. But today, its configuration has been verified. It carries quad-core 1.6 GHz Kirin 910 t. So, does it let you down?