Meitu Mobile 2 Released with 13.0 MP front-facing camera with LED Lighting
On April 27, Meitu has released a new mobile phone that's dedicated for selfie in Beijing. With the release of the new mobile phone, there were also a 10-second video shooting app, and a new operating system MEIOS which was customized based on the Androoid 4.2.2 operating system. Meitu mobile 2's greatest attraction is its 13 mp front lenses equipped with a fill light, which can be turned on automatically during night time for selfie taking. The rear lenses is also 13 mp and equipped with two flash lights. Other specs of were included a 1.7 GHz octa-core processor, 4.7"HD screen and 2GB RAM. There is also an accessory dedicated for this phone which allowed users to do remote control to the camera. There are two versions of this phone, the 16G is priced at 2199 yuan ($352) and the 32G is priced at 2399 yuan ($384).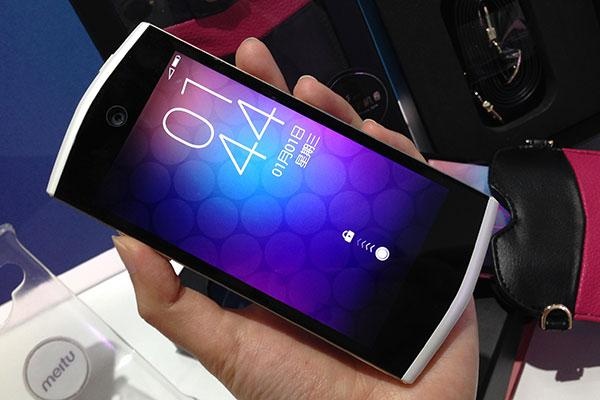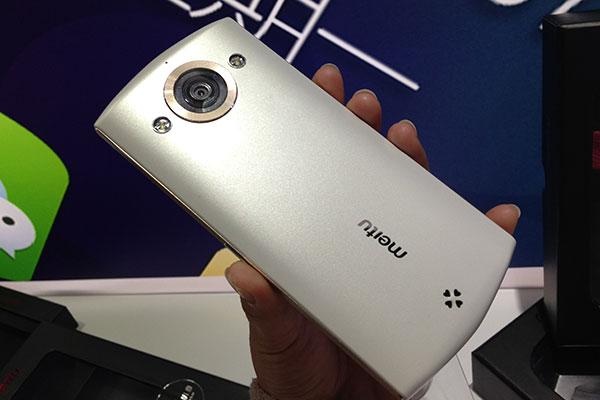 The phone utilized a "double V" shape for its design. Although this design added in uniqueness to the appearance, it also enlarged the top and button part of the phone. The matted material used on the back of the phone provided a good feeling of touch. However, the back of the phone and the entire frame is not integrated which provided a plastic look in the appearance. The icons and widgets were elongated. Although the phone used the Android system, MEIOS operating experience tend to be like iOS as other UI in the market. Meitu Mobile 2 was totally designed for the younger group. However, the success of the change from Meitu Mobile 2 really depends on the younger generation.
Meitu Mobile 2 is completely designed for selfie taking. The system also added in new photo editing features such as removing dark circles, and 3D modifying face features.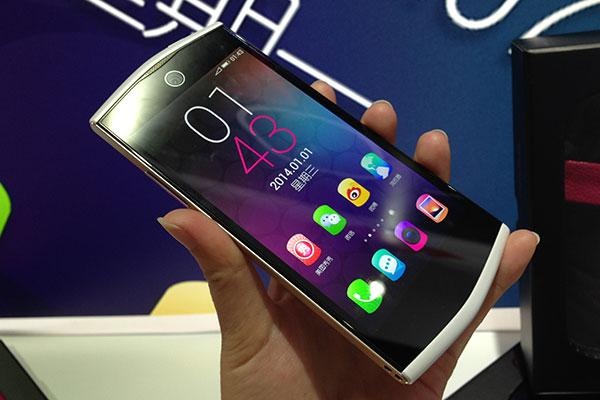 The new version will be available on Meitu's official webiste, Tmall flagship stores, and Suning online and offline stores. At the same time, China Unicom mobile had launched a prepaid purchase plan for Meitu Mobile 2, the minimum deposit amount is 2399 yuan ($384).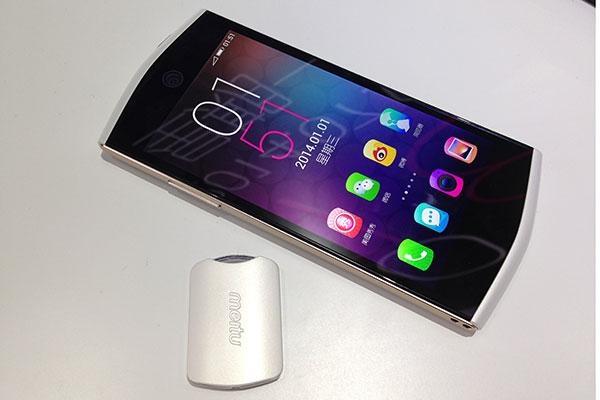 Nowadays, there are so many domestic mobile phones on the market. Any IT related company can launch its own mobile phone. Therefore it was not surprise that Meitu from a pure software development company had slowly shifted its market target to hardware development.  Meitu Mobile had a very clear target market. Base on the upgrade of the new launched mobile phone, Meitu was intended differentiate itself from other competitors through selfie taking phone.