The light and slim AUX I7 Air to cost only 1099 RMB ($175.76) in JD.com
Last year, AUX Mobile began to strengthen its presence online. Not long ago, its big-screen quad-core cell phone, the T8300, and the I7 AIR appeared in its flagship stores, the latter costing as much as 1699 RMB ($271.71).
As May Day approaches, AUX will begin cutting the price of the AUX I7 to promote sales. Its price in flagship stores is now 1499 RMB ($239.72). They have also cut its price in JD.com by 600 RMB ($95.95), now costing only 1099 RMB ($175.76).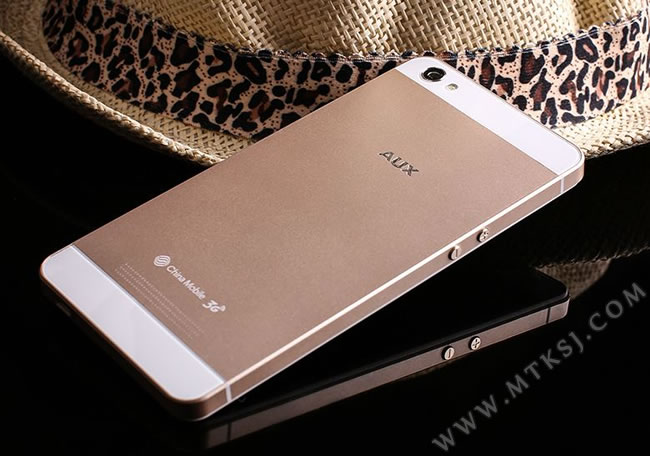 Official data shows that the AUX I7 Air weighs only 106g and its thickness is 7.4mm. The phone has a very metallic texture. Actually, its middle frame and rear cover are not made of metal.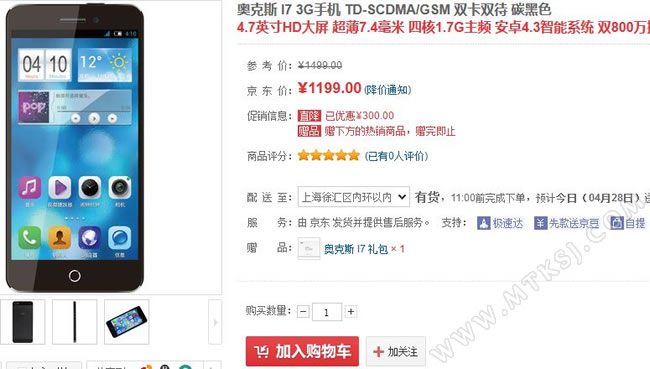 It has the same features you would find in a regular cell phone. It has a 8Mp front camera, 1GB ram, 16GB memory space, a 4.7 inch (approximately) 1280 x 720 resolution screen, and a 1700mA battery. It can also support a TD+GSM dual-SIM card and its operating system is the AOS which is based on the Android 4.2.
Some may get confused that according to the official flagship store's data, the I7 AIR uses a quad-core processor with a main frequency of 1.7GHz, but it isn't clear whether there has been an upgrade on the MT6582 which has a main frequency of 1.3GHz. Anyone who's interested can ask JD about this.