HTC one M8 Ace plastic version will offers with only 3,000 yuan ($480 USD)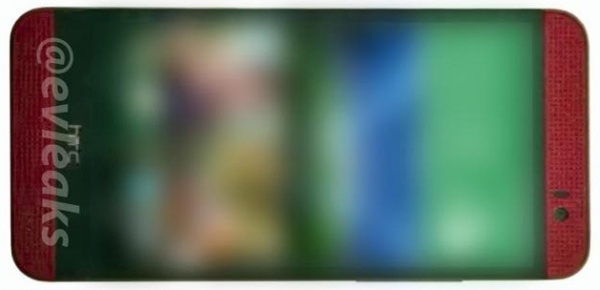 Before now, HTC One M8 Ace plastic version is rumored to be available in the market, and now the rumor is spread again with blurry images that showing by @evleaks.

And according to foreign media reports, the HTC One M8 Ace plastic version will has Samsung Galaxy S5's specification, and this phone will be available for alternative version than HTC One M8 aluminum version that available in the market recently.
While for now, all people know that HTC and Samsung is always war in the media, HTC is always "attacking" Samsung with the plastic body, whle the HTC M8 is offers with aluminum body and look elegance and has premium touch. And now, Samsung is preparing the Galaxy S5 Prime that covered with metal body.
But, HTC is now develope the plastic body smartphone through HTC M8 Ace, and uses same specs as Samsung Galaxy S5. The phone will has 5 inch screen size with 1080p resolution, powered by Snapdragon 801and offers with cheaper price.
Unfortuntely, the detail about HTC M8 Ace camera and other specs is still unknown. But interstingly, the price will be more cheaper than Samsung Galaxy S5. While Galaxy S5 is offered with $650 USD price, the upcoming HTC M8 Ace will be offers with only 3,000 yuan or around $480 USD price tag.
We also has AnTuTu benchmark test, and according to the source, the new HTC One M8 Ace or also known as model type HTC 0PAJ3 is using lower frequency of Qualcomm Snapdragon 801 processor, and there is no UltraPixel camera in that phone.
According to the same source, the HTC One M8 Ace is ready to release on next month, it's seem released on May this year, but the detail release date is still unknown. So we have to wait.