Local cell phone companies are all cutting and increasing prices
Over the last two days, the Chinese media has been roaring over the prices of local phones. Many are worried about homogenization in the market and that the price wars are killing the industry. Despite the warnings of experts, it is still business as usual for Chinese cell phone companies.
Xiaomi's big surprise: Drops price of the Mi 3
On April 28 at 10:00 AM, Xiaomi surprised everyone with the news that they would cut the price its flagship phone, the 16GB Mi 3, by 300 RMB, and that it would be sold with no reservation necessary. Xiaomi also lowered the prices of the Mi 3 in its official Hong Kong (2099 HKD), Taiwan (8199 TWD), and Singapore (339 SGD) websites. All are basically equivalent to 1699 RMB (271.66 USD).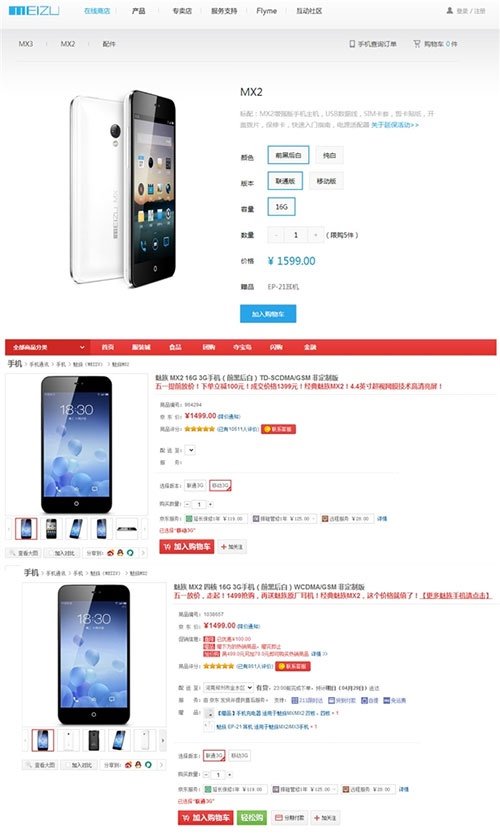 Nubia attacks Xiaomi and Meizu: You're only cutting prices because of poor sales!
       The Chief Brand Officer at Nubia, @有梦想有可能 (Where there's a will, there's a way), said in response to the recent price cuts that the only reason its competitors are cutting the prices of their products is because of poor sales, and that his company will not do it.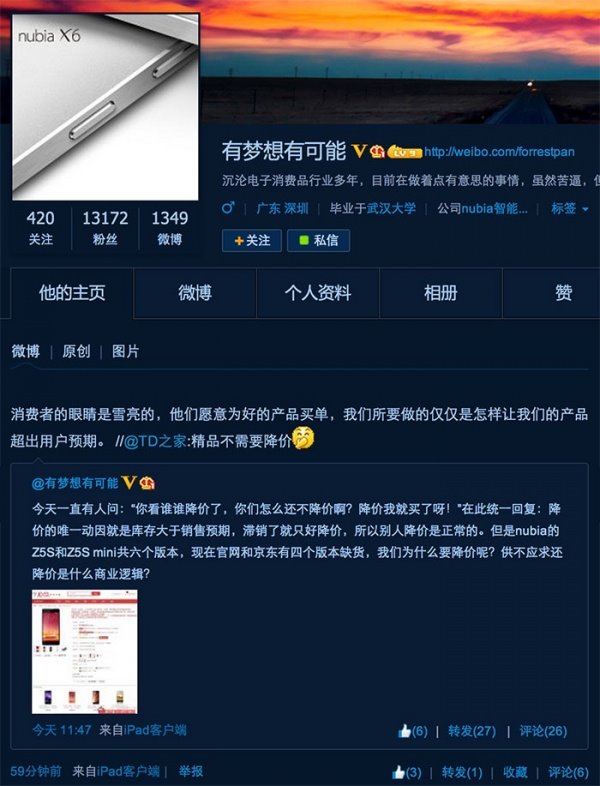 Are companies increasing prices to gain momentum? 
There is also some news that some companies said that they might increase prices for their new products, although many say it's mostly for advertising purposes. On April 28, the CEO of Smartisan Co., Luo Yonghao, said that due to "skyrocketing production costs," they are considering increasing the price of their new phone which many already said was too expensive.