CHUWI VX3: 3000 mA battery capacity only, 7-inch non-OGS screen sold at $160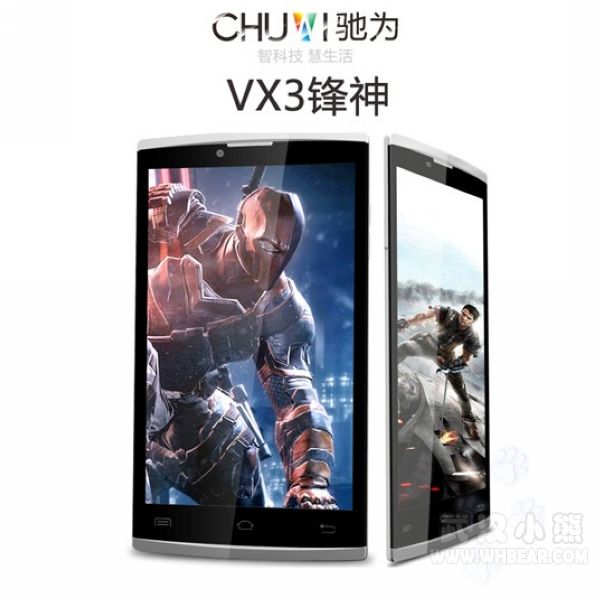 CHUWI VX3 has octa-core processor, 7-inch 1200p screen, priced at 999 yuan($160). But before the official specific configuration and there are some differences in exposure, the processor did not use 2GHz MTK6592, instead of using a universal version 1.7GHz, battery capacity is only 3000 mA.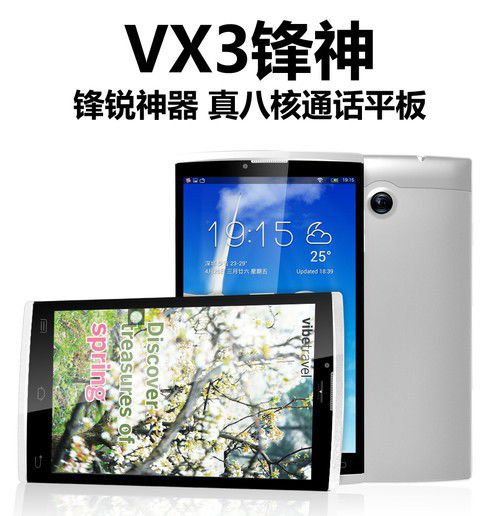 CHUWI VX3 did not adopt the mainstream narrow bezel, but the thickness is only 7.6 mm, can be called a slim. The machine back cover with the metal material, feels good. Overall, the phone is not outstanding.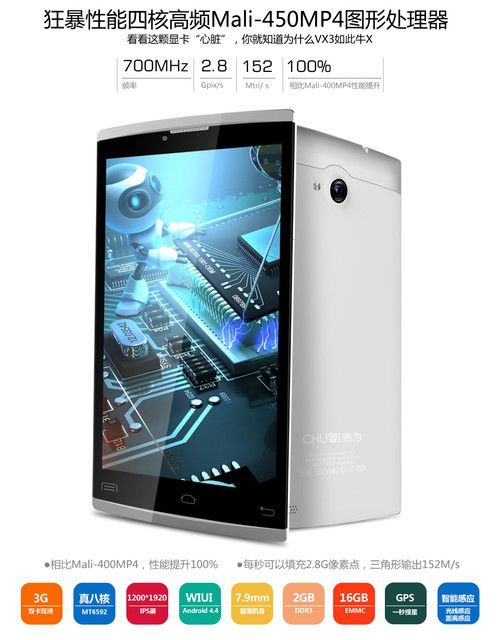 From the current test run, because of cost constraints, CHUWI VX3 does not use advanced IPS screen, visual effects tend to gray, seemed lower grade. CHUWI VX3's system optimization is not very good, there will be some problems when used, which is a lot of domestic tablet and mobile phone a common problem.3000 mA battery capacity, became its fatal flaw. According to experience, CHUWI VX3 can only browse the network four hours, two hours to play the game.