Vivo Xshot vs OnePlus One vs Oppo Find 7 – Chinese Flagship Android Showdown.
By the end of the month, three flagship Android phones from Chinese manufacturers will be on the market. Each boasts different state-of-the-art features, with the camera as a major focus for the Vivo Xshot and the Oppo Find 7. OnePlus put a lot into their camera as well, but the new upstart manufacturer decided to focus more on price as a selling feature.
Vivo Xshot was revealed earlier in a major event at the Water Cube, and will be available soon. Oppo Find 7 is taking pre-orders to be shipped on May 29th, and OnePlus One will be available in the 64GB Blackstone version in late may. For simplicity of comparison we will only be looking at higher-end version of each device.
Chipset, RAM and OS/UI
Oppo Find 7 and Vivo Xshot both use the Qualcomm 801 Snapdragon MSM8974AC chipset, OnePlus One features the higher-end Snapdragon Krait 400 CPU, and all three are quad-core and clock in at 2.5 GHz. Oppo uses their popular ColorOS 1.2 UI on Android 4.3 Jelly Bean, OnePlus uses the Android 4.4 KitKat-based CyanogenMod 11S, and Vivo uses their own Funtouch OS UI also running KitKat.
Round: OnePlus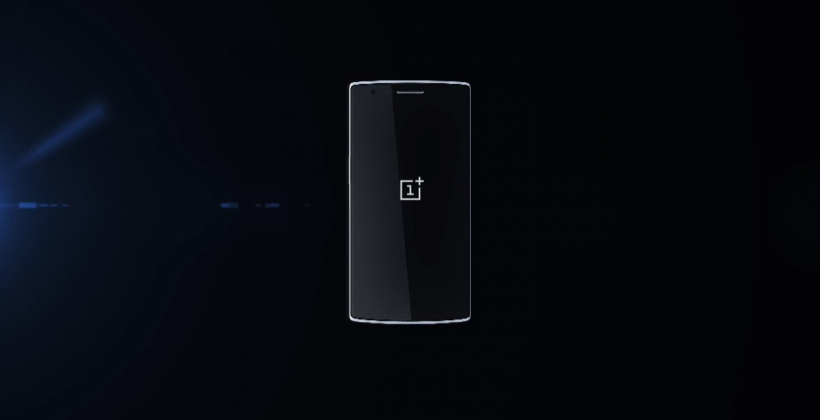 Screen
OnePlus and Vivo have similar 1080×1920 pixel 1080p resolutions. The Vivo Xshot has a 5.2 inch screen, white Oppo and OnePlus feature 5.5 inch screens. One of Oppo's strongest selling features is its cutting-edge resolution with a staggering 1440×2560 pixel screen providing 538ppi pixel density.
Round: Oppo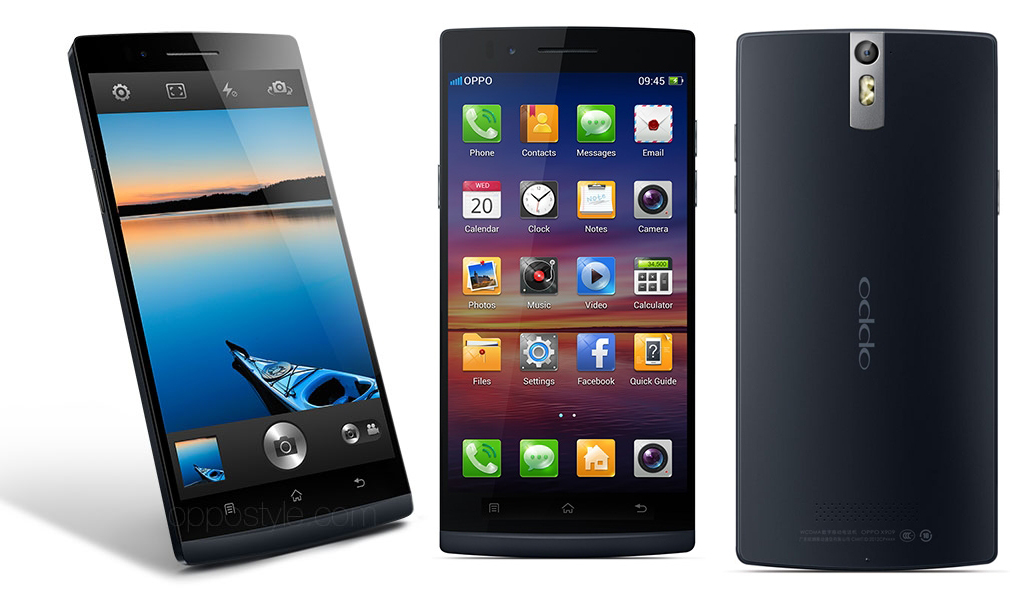 Camera
The camera is a focal point of the Vivo Xshot, it is larger than usual and extends past the body of the phone. Vivo had previously hinted to a 24 MP camera, but will be released with the Sony 13MP IMX214 camera featuring the world's first f/1.8 6p lens and optimal image stabilization. The camera is capable of 4k recording, has dual LED flash and a unique two-stage shutter. OnePlus One also uses the Sony 13MP IMX214 camera featuring a f/2.0 lens and dual LED flash. Oppo had suggested the Find 7 would be able to take 50 MP photos, this is still somewhat true, though the camera itself is the same Sony IMX214 used by Vivo and OnePlus. 50 MP photos are created by using Oppo's "Super Zoom" feature which rapidly snaps 10 photos and creates a photo that is technically equivalent to a 50 MP photo. Oppo also claims that users can capture video not only in 1080p, but also in 120 fps slow-motion at 720p.
Round: Tie Oppo and Vivo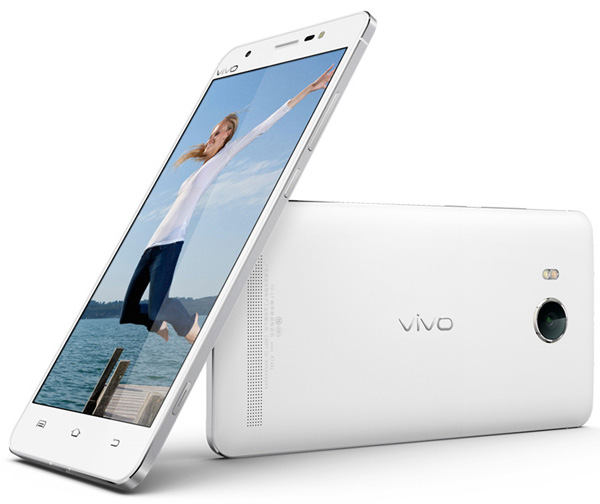 Battery, Connectivity, and Storage
The Vivo Xshot has a permanent battery which is the weakest of the three at 2,600 mAh. OnePlus also has a permanent 3,100 mAh battery. Oppo has made innovations to their removable 3,000 mAh battery, it features VOOC tech that allows the phone to charge from dead to 75% in just half an hour, miles faster than its average competitor. The phones are evenly matched in connectivity all offering 4G LTE, WiFi and GPS. The Xshot has 32GB storage, and the Oppo comes with 16GB, both are expandable. OnePlus has 16GB and 64GB models, though it's likely that 16GB versions will be hard to come by.
Round: Oppo
Price
Here is where OnePlus really shines. Their top end 64GB smartphone costs a meager $350, which is amazing considering its top-end features. The Oppo Find 7 will cost around $565 and the Vivo Xshot is asking $580.
Round: OnePlus
Conclusion
The Oppo Find 7 has a lot going for it, namely its vibrant screen, high-tech camera features, and fast charging removable battery. For a person constantly on the go, the rapid charge feature will be extremely useful. It is a cutting-edge phone with a high-end price. For someone who likes to save money and wants an amazing smartphone, the OnePlus is One is an obvious choice. The Vivo Xshot is a powerful phone, but doesn't stand out beside these two phones, it also has a weaker permanent battery.
Those with expensive taste will enjoy the cutting-edge Oppo Find 7, especially if they are constant travelers. For most, OnePlus One is everything you need and more – at a bargain.
Do you agree with our assessment? Are we missing anything with the Vivo Xshot? Are there other features on the smartphones you are excited about? Let us know!