The Trend Of Phone's Camera: Smart And Share
by Shine Wong May 12, 2014 11:00 pm1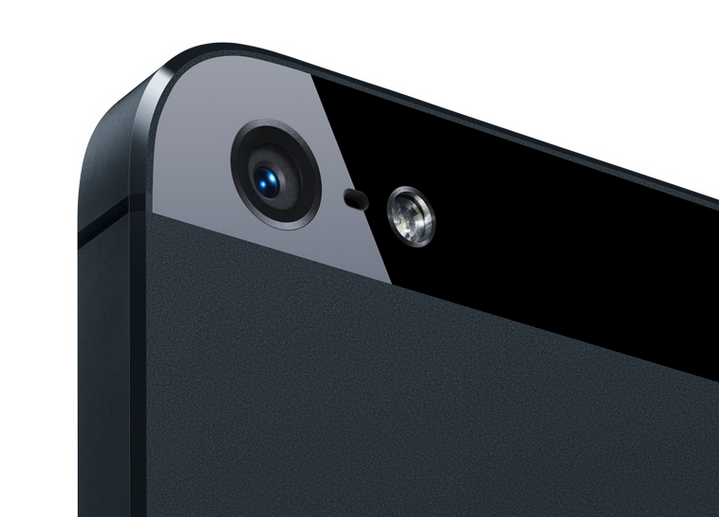 If the rumor of Apple purchase Beats will become true, soft-hard combination of smart music must be popular. The Google Glass has raised the trend of smart multimedia. While the smart earphone and loudspeaker are intelligentize of sound, the Oculus and Antvr are the intelligentize of display. The purchase cases in both areas are attracting attention.
Smart camera as of computer
Ray technology has released Hiscene's "Trilogy of smart camera: from photography to intelligent interaction", he divided camera development as 3 era, 1.0 era cameras are used to record and share life, 2.0 cameras are acknowledging the world by image identification and realistic strengthen technologies. In 3.0 era, camera will lead the trend of intelligence interaction and become extend of our eyes.
The basis of camera intelligentize is, it is a computer itself.
The traditional camera will need install its drive or the drive can be built in the operation system, or it can not be used. Camera does only one thing, photo capture and transfer.
The intelligence camera has strong calculating ability, input, process, output makes it an entire processing system.
In the IDF Shenzhen this year, Intel showed its RealSense 3D camera, which can sense the "depth" of the photo, it has accurate recognition to the facial emotions and can tell the different of image's background by analyzing them. The developers can build motion sensing game or motion operation application based on these technologies.
Some camera has already done built in image stabilizer, white balance features, but not as much as the intelligent camera does. Apart from image processing ability, the voice record feature is already standard configuration for some cameras, Xiaodu I ears and eyes cloud camera, DropCam camera can do the job. They are even equipped GPS location, gravity sensor and temp sensor features, it is now easier to add these sensor into cameras.
Cameras is becoming intelligent vidicon
The characteristic of intelligent camera
1) Internet capable
Intelligent camera is not only isolated item, but it cooperate with the cloud and become intelligent.
The internet access is a must if you need connect devices with the Cloud. Bluetooth, Zigbee can hardly fulfill the large data stream media, wifi and 4G are choices.
Xiaodu I ears and eyes, Dropcam, GoPro are based on WIFI, but there aren't wifi everywhere and hence it have to use 4G. The construction monitoring, transportation data collection, public safety department monitoring will use the mode.
After connection, people are able to view the live video any time any places, and this formed many applications. Xiaodu I ears and eyes is focused on relatives' monitoring, it is once sent to kindergartens, after the kindergartens applied installation, the parents can check and view their children's live video in the kindergarten. Tomorrow is the Mother's day,  Xiaodu I ears and eyes will send their equipments by the price of 5.11 Yuan to thousands of mothers in the country, helping different mothers to acknowledge their children's study and life..
2) Combination with Cloud service
Camera need some heavy calculation that must be finished by cloud, and the value-added services are on cloud as well.
Internet gaming
It is not rare now. For example , the fruit ninja.
Motion sensor based internet game is still rare, some domestic game company are trying internet game, intelligent camera will activate these kind of games. Games such as Oculus that combine virtual reality glasses and intelligent camera will approve "Life is just a game".
Huge data
After lots of cameras are connected online, video data stream are collected by Cloud and formed the video big data, and data can be dig based on those data.
We can analyse customers' behavior, market, and modify the transportation by traffic flow, we can also follow a specified man to precision marketing, which can be related with personal private. One of movie's classic scene is to find a face through crowd people, which may be applied in some public safe area.
Apart with those area, medical , industry, aviation and military may be intelligenized by the apply of cameras.
As Tony Ma said, camera is the extend of eyes, they break the distance limit through connecting cloud service and Internet , loading calculating ability and storage huge amount of data. They can introduce a lot of applications and have stronger ability than human eyes. Cloud and sensor terminal and output terminal could be far more intelligent than human beings, and cameras are playing important role in this "future brain".
Dropcam mainly focus on safety area. User's application will receive notification if active object is detected. Last half year it will support intelligent image identification through software upgrading. For example , it will only call the police if stranger is supervised. Such image identification must be applied by Cloud calculation.
Xiaodu I ears and eyes may push out similar function based on Baidu image identification technology, applied in family safety guard, entrance guard etc. Now one of Xiaodu I ears and eyes 's advantage is seamless docking and supporting cloud viewing and sharing feature. There are more applications based on Cloud's camera including Google Glass and pilotless automobile, the former do image search through image identification, and the latter apply unmanned driving through utilizing road environment and guild board by images sensors.
It is basic need for life sharing cameras to provide video Cloud storage feature. People may access to any videos in any time anywhere. GoPro do the feature as a additional value service,selling different storage combos. Xiaodu I ears and eyes allow user view certain length of video streams for free.
3) Wearable and implantation sets
Cameras will be worn or implanted in different corners among the world.
Foream Spider camera can be placed on your bicycles, surfboards, snowboards etc. Helps you record the sport more easily. The intelligent camera can also be worn at glass, watches, helmets and so on. They will be planted in gates, automobiles, families, factories , TVs and freezers to sensor the world.
Intelligent camera and Internet
Internet will be combined with camera to form set of new applications.
Social Network
Xiaodu I ears and eyes, GoPro, DropCam is a set of players.
They connect cameras with internet , in order to approve recording, sharing, monitoring feature. The internet queen Mrs Mary Meeker mentioned Dropcam in her last year speech, regarding the customer sharing video is the next hot point. Mary mentioned that sharing data from users in Dropcam was more than those of Youtube.
The popularization of 4G and WIFI has urged the fever come to China earlier.
While the QQ video chatting has become most popular application, I acknowledged that Tencent will build video beautification feature into the video chatting, making you slimmer while doing video chatting, it is not impossible for Tencent to launch camera, for that can make it improve video chat greatly, and combined with Tencent cloud, microview and Tencent video services.
Not only these, People can apply "intimate" far away, rather than existence of  smelling, touching sersors. The Japanese have already made the "far-distance kissing machine".
All of those are done to break space limit of human organs.
Search engine
Google Glass have extended Google mobile search , implemented search whatever you look feature.
Visual search doesn't need user to type words, and avoids the interference of voice control, it can be matched up with voice to let machine to see and look, doing search with combined search is an important direction of search, it is impossible for baidu to ignore that market, who has occupied 80% mobile search market share. Baidu did some research in software, can search pets, translation, street views, barcodes etc. Some rumor said Baidu was researching its own Baidu Eye glasses and other camera-based hardware.
E-business
Alibaba made some traditional hardware, the Tmall magic disc, magic box and magic router.
If it do intelligent camera the most possible area is online clothes fitting, the clothes is Tmall's core product, but one most important shortage is it can not be fit as soon as possible. Now there are online fitting software, inputting your dimension to fit clothes, still not mature to apply. There can possibly appear fit solutions based on camera and enhanced realistic technology.