OnePlus One Teardown: Well Made With No Negotiation
by Shine Wong May 14, 2014 7:40 pm1
This OnePlus One "No negotiation" phone has spent lot on its appearance design. In order to make the body slimmer, this phone uses covered edge and suspended screen design, which can reduce 7% of screen broken possibility. The phone has 16G and 64G edition available, carrying Qualcomm Snapdragon 801 (MSM8974AC)2.5GHZ processor. 3G memory, a 5.5 inch 1080p screen, the thinnest point is only 4.6mm, and it have 13MP Sony IMX214 back camera and 5MP front camera, support 4G network, big capacity 3100mAh battery. Now let's have a search inside the phone.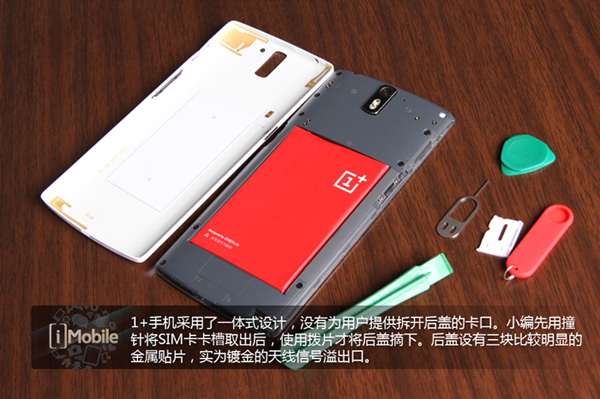 1 The speaker locates on the bottom of the phone, which can reduce bass resonance , improving the sound quality and 3D surrounding sound effects.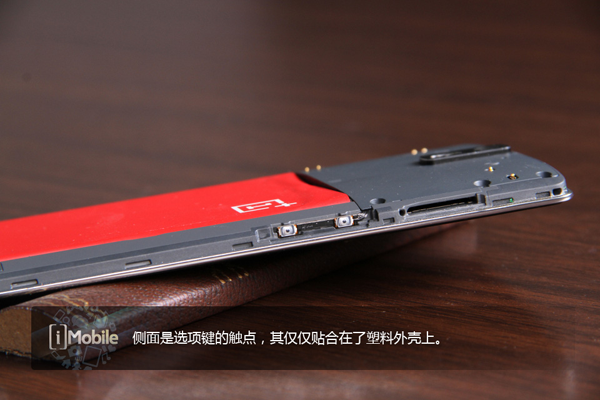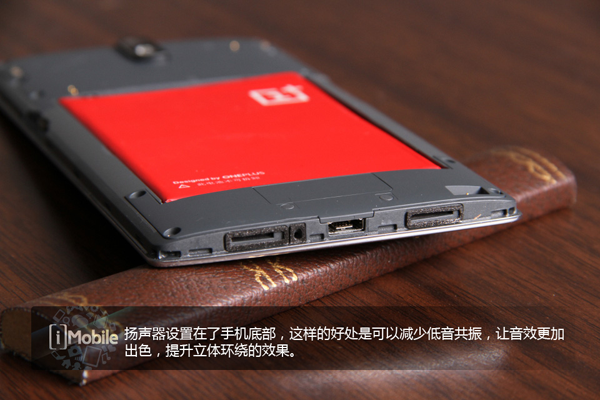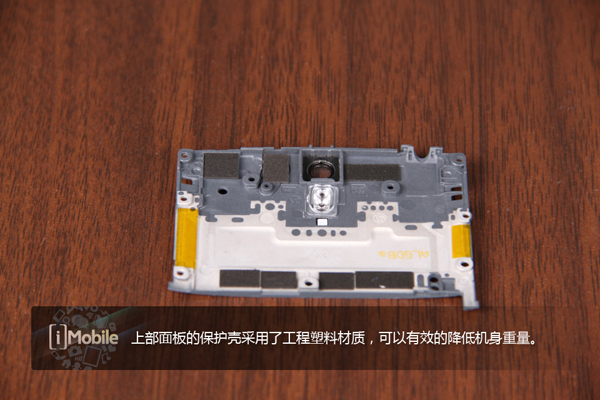 2 Upper panel uses ABS material, can reduce the total weight of the phone.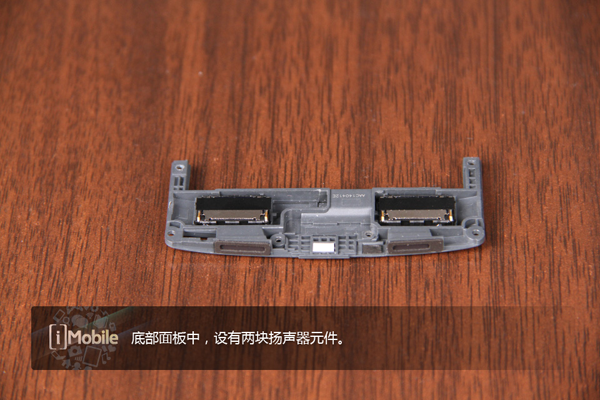 3 There are 2 speakers on the bottom panel.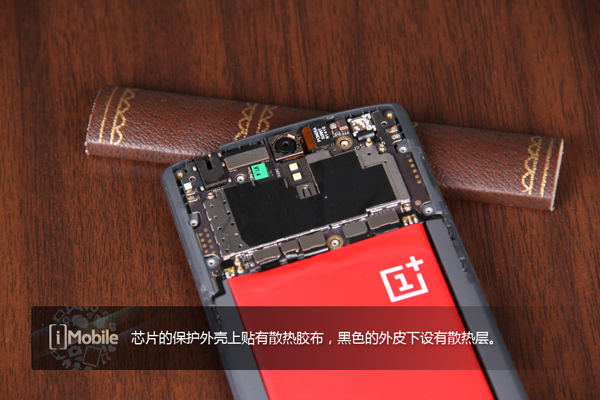 4 There are radiation film packed on the chip's protecting shell, and there is a heat dissipation layer under black skin.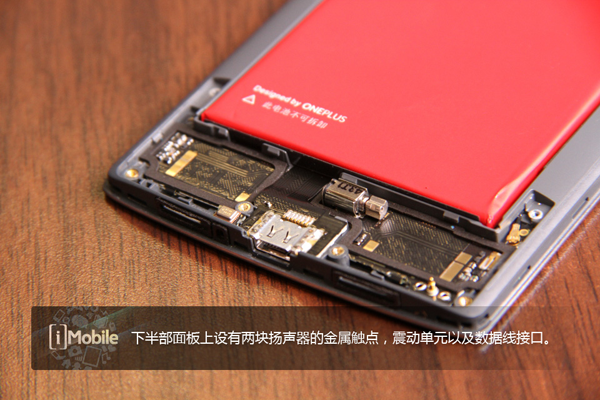 5 Lower panel is designed two speakers' goldfinger, viberation unit and data cable connector.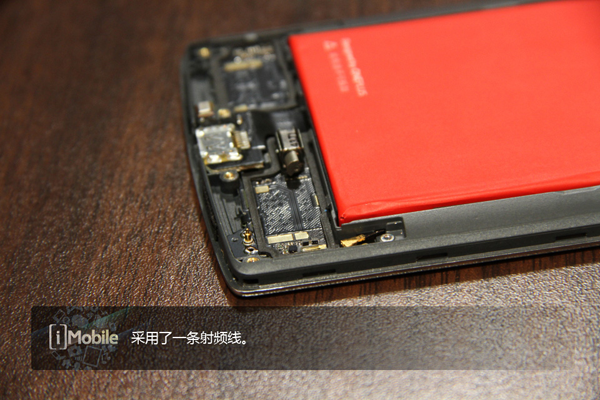 6 Designed one RF line.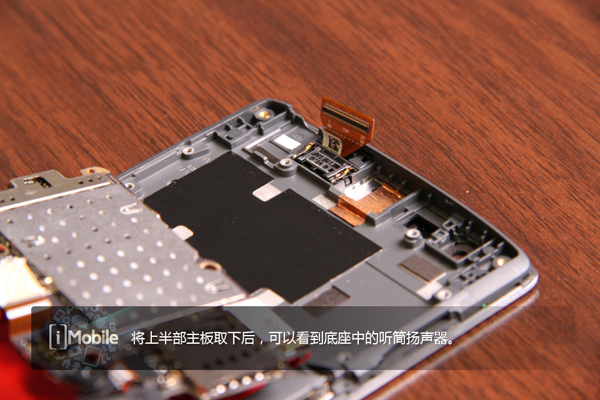 7 After taking upper panel, we can see the speaker in the base.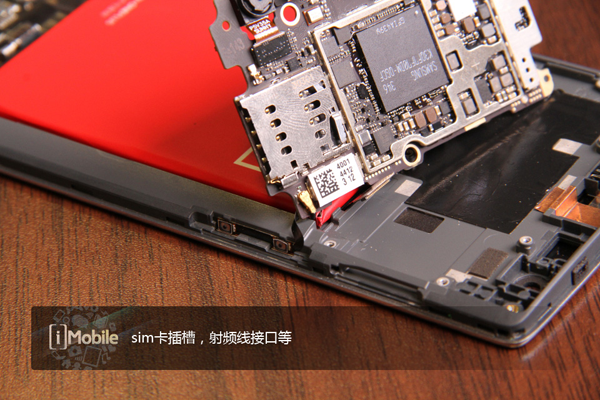 8 SIM card slot, RF connector etc.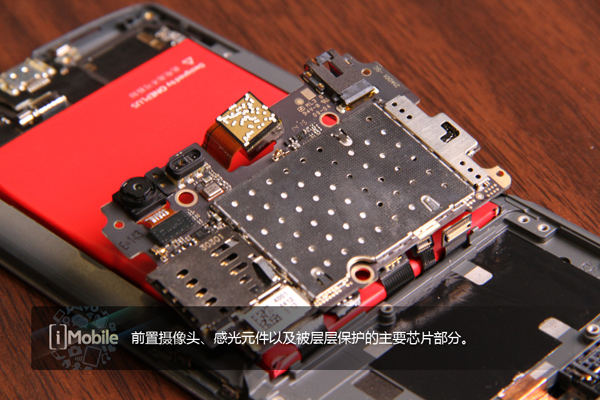 9 Front camera, sensor and main chips.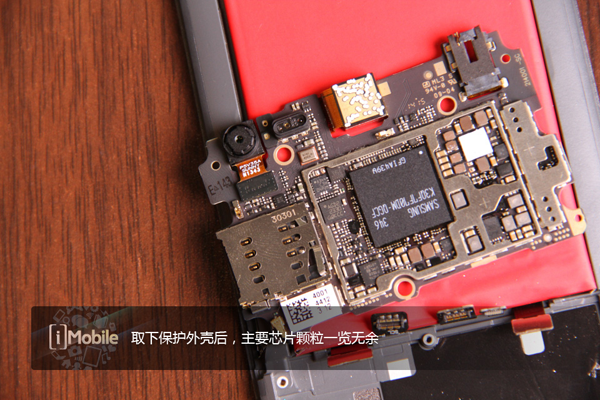 10 Main chips after taking off shell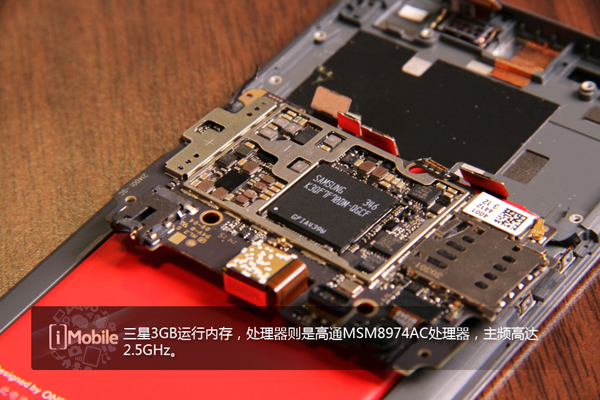 11 Samsung 3GB memory, the processor is MSM8974AC 2.5GHz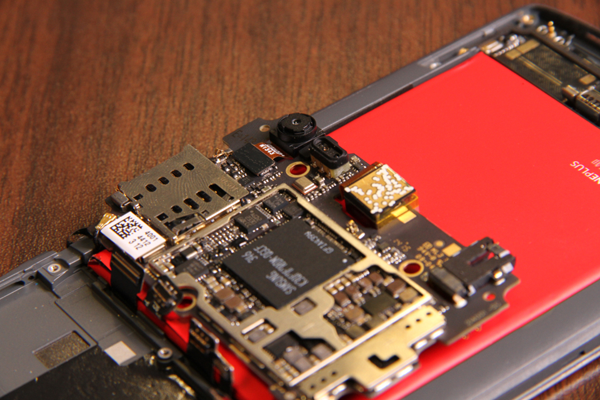 12 Using best Toshiba 16GB memory chip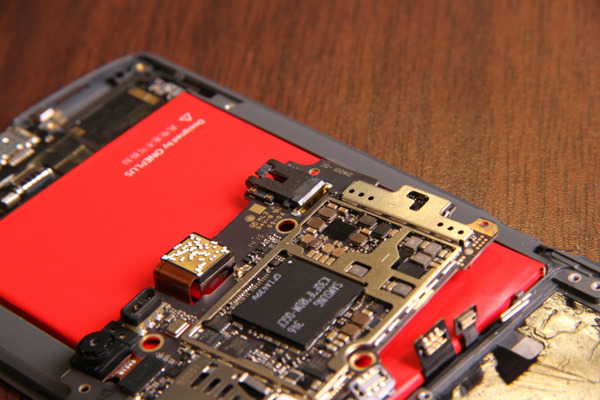 13 Right side of memory chip, there are RF module, Quadcomm's network chip etc. Providing dual mode including TD-LTE and TD-SCDMA.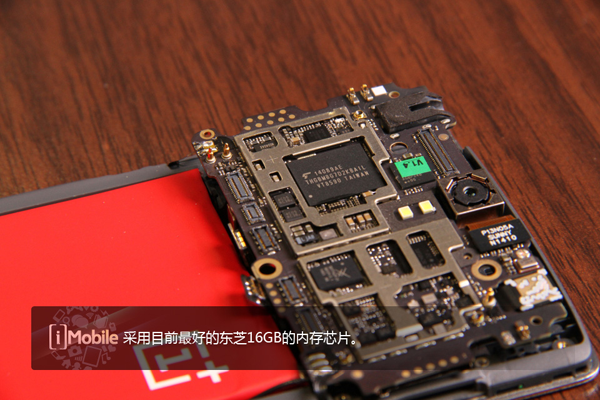 14 Finally, it is not difficult to disport Oneplus One, the screws and port are well made. The phone is focused on heat dissipation, because besides many radiation film, the main structure used metal contact to reduce heat.