The Xiaomi is Landing in Malaysian Market with the launch of Mi 3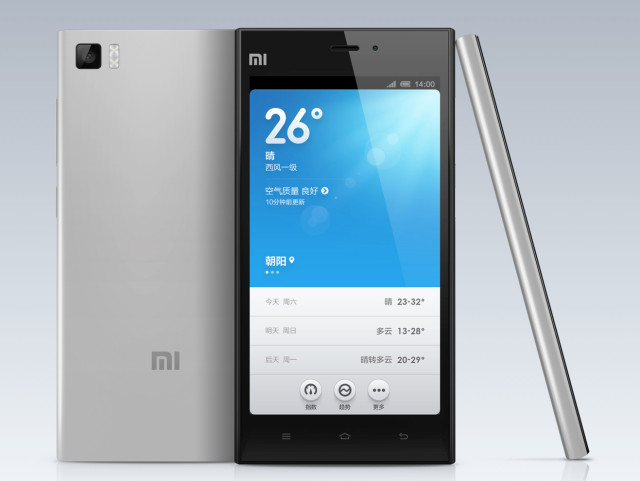 The famous chinese smartphone manufacturer Xiaomi is expanding its market base abroad by landing in Malaysia. The landing is marked with the launch of flagship smartphone Mi 3, from tomorrow. The price has been set as RM 889 or $277 for unlocked phones. With the release of phone in the market, Xiaomi has also released a new theme which can be used on Mi 3. The new User Interface MIUI is firmware which is Android based.
Xiaomi phone will be available in Malaysia from tomorrow. Xiaomi's next phone which is scheduled to land in the Malaysian market, is Redmi 1S budget phone. Similarly, the chinese manufacturer Xiaomi expanded into foreign market in February to Singapore. It launched Redmi 1S in Singapore. Now the Mi 3 phone will be available in Singapore at the same time in as in Malaysia.
Xiaomi told last month that it will expand into foreign market by expanding its operation in 10 countries this year. The landing in Malaysia is beginning of company's expansion plan to launch in the Philippines, India, Indonesia, Thailand and Vietnam in first step and then in Russia, Brazil, Mexico and Turkey. Similarly, the manufacturer also changed its domain name to Mi.com to attract foreign audience.