Xiaomi Redmi 1S will be available in Malaysian market on June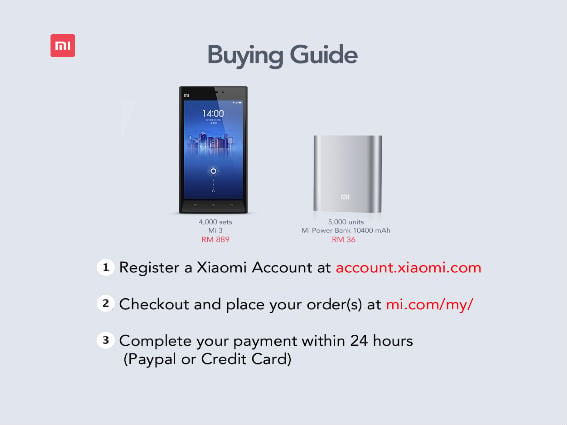 Xiaomi is now ready to going more global market, after coming to Singaporean market is now they also ready to hit Malaysian market, and the Xiaomi 1S smartphone is heading to Malaysia on June.

Xiaomi is also ready to open the Xiaomi Online Store in Malaysia, while the Xiaomi Mi3 and Xiaomi RedMi and RedMi Note is available in Malaysia, they also ready to offers more affordable device, the Xiaomi 1S starting next month.
Xiaomi Redmi 1S is the low-end smartphone that comes from Xiaomi, this phone is packs with 4,7 inch screen size (1280×720 pixels), powered by Qualcomm Snapdragon 400 that running on 1,6Ghz clock speed, sports with 1GB of RAM and 8GB of ROM, the phone is equipped with 2000 mAh battery capacity. Xiaomi is preparing the 4000 units of Xiaomi Redmi 1S for the first batch in Malaysia.
In addition with Xiaomi Redmi 1S smartphone, they also offers the Xiaomi powerbank, that packs with 10400 mAh battery capacity, and this stuff is only available for only 5000 unit. While the Powerbank is offers for only RM36 or around $12 USD, and the Xiaomi RedMi 1S is offers  with RM899 or around $280 USD price tag per unit.