Huawei Ascend D3 picture and specs is leaked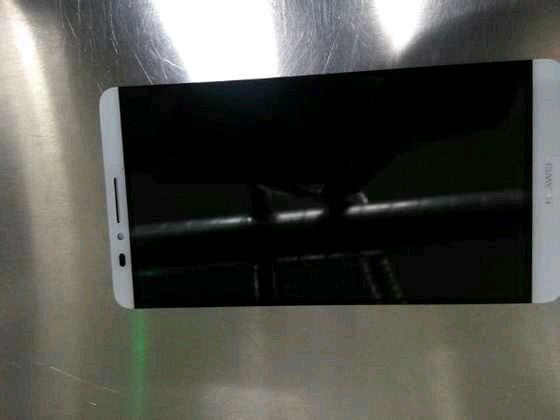 Huawei has already release their new smartphone, the Huawei Honor 3C, 3X Pro and 4G version. And now we have a leaked picture of mysterious Huawei smartphone, and those picture is look similar with the upcoming Huawei Ascend D3 smartphone.

The Huawei Ascend D3 is rumored to becoming the next generation Ascend series smartphone from Huawei, the phone has body design that similar with HTC and BlackBerry devices. The phone is equipped with Huawei Hass K3V3 (Kirin 920), packs with 6 inch screen size and expected to available in June this year.
The upcoming Huawei Ascend D3 will powered by Kirin 920 octa-core processor, the phone body design is look similar with HTC phone or BlackBerry Z10, the phone has codename "JAZZ" and the 6 inch screen sie will support 1080p Full HD.
According to the leaked informaton that reveal from banchmark test, the phone will has 2GB of RAM and 16GB of internal storage, the phone is also coupled with 5 megapixel front facing camera and 13 megapixel rear facing camera,running Android 4.2 Jelly Bean operating system and support for LTE 4G network connectivity.
The phone will be offered with 2888 yuan or around $462 USD price tag per unit.