ZTE Nubia X6 benchmark test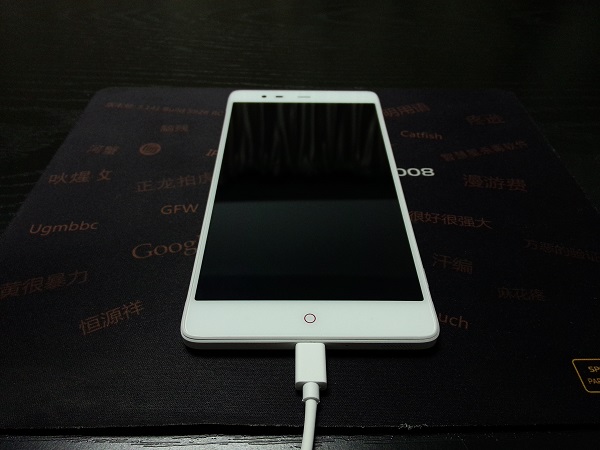 Today, many smartphone manufacturer is develop their product with larger screen size, while Apple has unveiled their first iPhone with 3,5 inch screen size, many smartphone manufacturer is following to develop tha large screen smartphone.
And now, most Android phone is comes with larger screen, that's why the device is called as phablet (phone and tablet). And ZTE is now aready release ZTE Nubia X6 that packs with 6,4 inch screen size and many smartphone manufacturer is also ready to intorducing their products with larger screen.
ZTE Nubia X6 has nice hardware configuration, the phone is comes with 6.4 inches screen 1080p Sharp CGS + Corning Gorilla Glass 3, 1920×1080 resolution, and has 342 pixel density.
The phone is powered by 2.3GHz Qualcomm Snapdragon 801 quad-core processor (MSM8974AB), support for Adreno 330 GPU (supporting OpenGL ES 3.0), and sports with 2GB of RAM and 32/64/128GB of internal storage.
The camera is packs with 13 megapixel rear facing camera  with HD sensor, support for optical image stabilization, and alsocomes with software that optimized for camera and picture effects.
The Nubia X6 is also has support for  LTE / WCDMA / TS-SCDMA / EVDA variety of formats, and in the introduction out of the box , we also see the hidden machine support for dual card. The phone is also comes with 802.11ac Wi-Fi, Bluetooth 4.0, FM, infrared , NFC, four-way sensor, distance + light sensor, gyroscope, etc.
The Nubia X6 is also sports with 4250 mAh battery capacity and running Android 4.3 Jelly Bean operating system, there is also Nubia UI 2.0.
Here is the result of benchmark test, screen test and picture test from the ZTE Nubia X6 smartphone.:
http://www.tudou.com/v/c_DA9sHgvLE/&resourceId=0_04_02_99&tid=0/v.swf