The picture of front panel the next gen iPad Air is exposure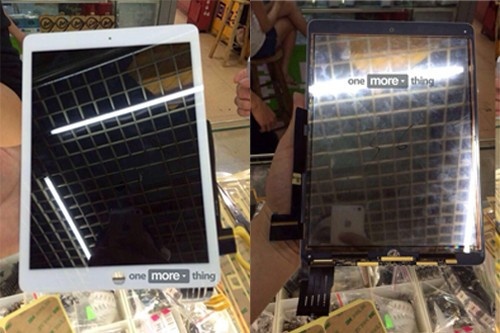 According to foreign media, the Dutch website has been posted the front panle of upcoming Apple iPad Air, the picture showing the new next geneartion of iPad Air will has similar design with iPhone that has single one-piece design.

According to the leaked picture, the next generation iPad Air will has small changes in the design since the upcoming iPad Air will replace the original independent panel and screen. This design will help further reduce the thickness of the device, thus leaving more space for batteries or other components.
The Co-founder of iFixIt.com website,  Kyle Wayans has said that the leaked picture is high reliability since the molded design is also similar with macBook Pro. While this process will enable the integration of the front panel maintenance costs, but maintenance is not the focus of Apple, iPhone has adopted this design.
KGI Securities analyst Kuo Ming-Chi had expected that the next generation iPad Air and Retina iPad mini version will be released in the third quarter of this year, and will add a Touch ID fingerprint recognition.