Why Meizu MX4 will continue to use Samsung processor?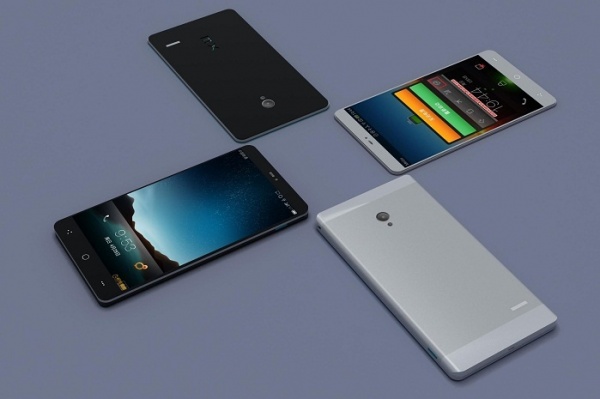 According to Meizu forum, the upcoming Meizu MX4 will be used Samsung 5430 processor, and there is no Qualcomm Snapdragon 800 or 801 in the Meizu MX4 smartphone. WhyMeizu MX4 will continue to use Samsung processor?

From the historycal fact, Meizu has produce the MP3 player, before develop the smartphone, Meizu has already release the high-quality MP3 player, and turn to develop PMP (personal multimedia player) and now most people know Meizu as the smartphone manufacturer rather than MP3 player manufacturer.
And then Meizu is develop the Meizu M6 MiniPlayer, this is a flash-based portable media player that plays audio files and is also capable of AVI video playback on a 2.4-inch QVGA screen. The device is powered by Intel's PXA chipset series.
In 2006, Intel has developed mobile processor, and In 2007, Apple released the first iPhone that uses Samsung 6400 processor. Samsung quietly catch up , launched a world-class performance processors.
And Meizu M8 smartphone is announced, the Meizu M8 is a touch-controlled smartphone, multimedia and internet-enabled device. It is popularly regarded as a Chinese iPhone-like phone due to its similarity to the features, UI, and physical design of the Apple iPhone. The M8 runs a version of Microsoft Windows CE 6 with a modified GUI. Meizu M8 is powered by samsung 6410 processor.
On that time, Qualcomm and MediaTek did not developed the mobile processor yet, and Meizu is uses Samsung processor in their smartphone.
Around 2010 , the smart phone to determine the approximate roadmap, ARM processor works with Android operating system and this platform has become the mainstream of the mobile space. Meizu M9 is developed and running Android OS but Meizu is uses Samsung processor.
In fact, at that time already had a high-pass can be selected, although Qualcomm's poor performance, but the integration of the baseband signal to the stability and development of the difficulty of great benefit. Meizu faced with a choice.
Meizu has replace the Windows CE platform and turn to Android operating system without changing the processor. Because R&D investment reasons, the later replacement, the greater the investment losses before, Meizu get more digital. Meizu is using Samsung processor, starting from from the Samsung 6400 chipset to the ARM11, ARM A8, Hummingbird, Orion A9, Samsung 5430 until today.
In fact, on the phone, the program integrates baseband signal is easier to do, more stable and easier to develop, Meizu do with Samsung chip baseband solution is independent uneconomical.
Meizu just lack the technical strength in communications, signal strength is not very good generations. And with the integrated baseband solutions OPPO and Vivo is quickly catch up. Xiaomi is amazed by Qualcomm, Meizu these years is actually behind.
Samsung chipset is becoming more powerfull, but in 2012 after Qualcomm and MediaTek chipset has very impressive performance, Samsung chipset has competitor and smartphone manufacturer choose another chipset manufacturer since MediaTek offers with more affordable price.
Meizu is now ready to unveiled their new flagship smartphone, MX4, those phone is rumored to use MediaTek MT6595 but Meizu and Samsung will termintae their cooperative business in 2014.