LG G3 is officially released, here is the detail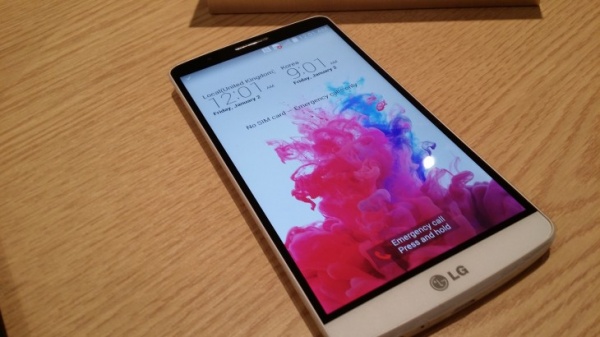 LG has been release their new fagship smartphone, LG G3. The phone is officially released on May 28th in London, New York and San Francisco.

The phone is comes with 5.5-inch UHD ultra-high-definition screen is the biggest selling point of this phone. The new G3 has more larger screen comparing to LG G2, while the LG G2 has 5.2 inches screen size, the new LG G3 is comes with 5.5 inch screen with 2560 x 1440, and this phone comes with 2K screen.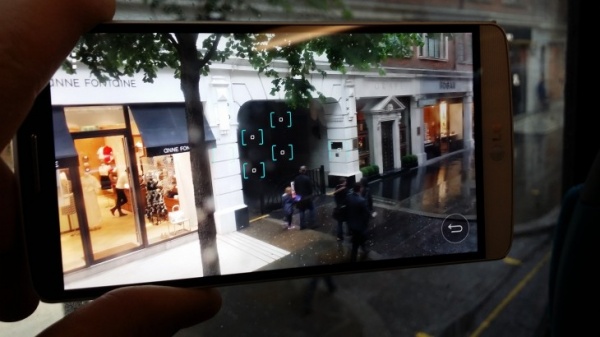 LG G3-screen display is very delicate, and the 1080P has obvious advantages. But thanks to ultra-narrow frame design, G3 has only 146.3 mm long, 74.6 mm wide and 9.15 mm thickness.
G3 is equipped with Android 4.4 KitKat operating system, powered by a quad-core Qualcomm Snapdragon MSM 8974 processor, that running on 2.3GHz clock-speed, sports with 2GB of RAM and has 16GB of storage space as well as two versions that comes with 3GB of RAM  and 32GB of internal storage. The phone is also suport for microSD card and the LG claims to support up to 2TB memory expansion, but while for now there no micro SD card that has 2TB of capacity.
The LG G3 camera function is a major bright spot. The phone si coupled with 13 megapixel rear camera and 2.1 megapixel front facing camera. The main camera is also has optical image stabilization features, similar to the Nokia's high-end flagship smartphone. Join laser focusing system , making it easier for low-light capture. In the actual shooting, the user need only click on the screen to complete the shooting. G3 were also self-designed gestures camera.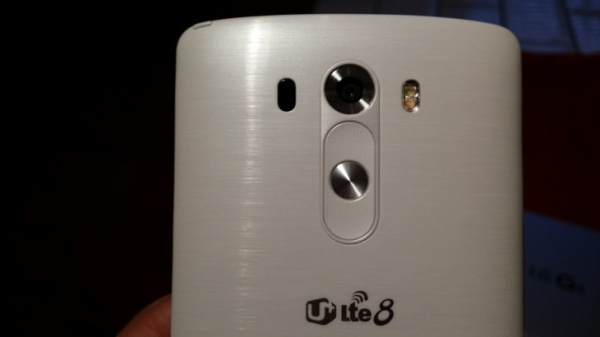 At the press conference, LG has design philosophy; "Simple is the New Smart" concept. "The smartest innovation in a fast evolving smartphone market is creating harmony between advanced technology and a simplified user experience,".
At the bottom of this phone is MicroUSB interface and headphone jack. Showing slightly curved back includes a laser focus, the main camera and dual flash, volume control keys, and the key to open the microphone hole. LG G3 uses 3,000 mAh removable battery. Through the right side of the fuselage recess, you can easily open the back cover to replace the SIM card and battery.
LG G3 is also comes with built-in LG application, LG said that along with the state-of-the-art hardware, G3 will also have smarter and simpler to use software interface. It said that features like Smart Keyboard, Smart Notice, Knock Code, Guest Mode, etc will help G3 stand apart from other flagship devices.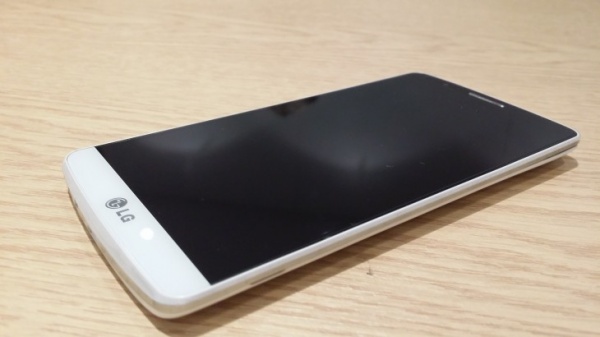 LG has also designed a smart cover for LG G3 the cover has called the QuickCircle. The phone is also support for Qi wireless charging system. The LG G3 accessories include its Quick Circle flip cover, its hassle-free wireless charger and its Tone Infinim Bluetooth headset; the device has two companion devices, the G-Pad tablet and the G-Watch smart watch.
LG G3 is available in black, white, and gold color, but at the press conference the phone is also appeared in blue and red color. In the market, G3 will go against Samsung Galaxy S5, HTC One M8, Xperia Z2 and iPhone 5S. It will also likely compete with any new flagship phones that Samsung, Apple and others may launch in the coming months.
LG said that G3 will go on sale in South Korea from May 28. It will then be rolled out to 170 countries in the coming months with the US and most of the European countries likely to get it in June. For India, LG has not revealed any specific date or month for the G3 launch or availability though it is likely to be July. For now, LG has not announced any price for G3.