OPPO N1 Mini picture is exposure before officially release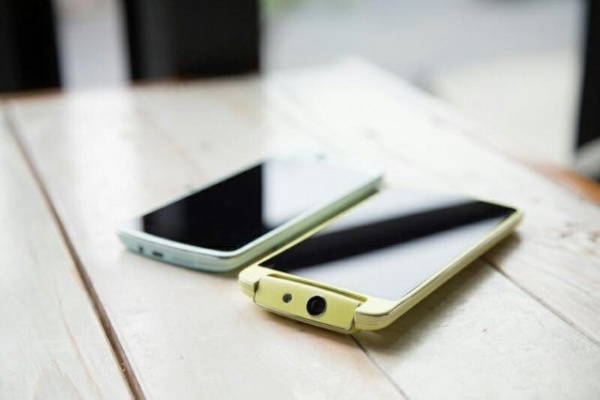 OPPO is ready to release the new OPPO N1 Mini smartphone tomorrow, while for today we also has covered the news about the upcoming of OPPO N1 Mini smartphone that ready to release on May 30th.

And now we have some picture of OPPO N1 Mini smartphone, and according to the leaked picture, the phone will be available in three soft color such as; pastel yelloy, pink and light blue.
As same as with the regular version, the new OPPO N1 Mini version is also comes with 13 megapixel rotating camera but there is no LED flahs light, and the screen is smaller than the predecessor, this Mini version is only packs with 5 inch screen size with 1280 x 720 pixel and powered by 2140 mAh battery capacity.
Unfortunately, there is no information about the price, but we will give you the other information later.