The new Huawei Honor smartphone appear with more nice and elagant design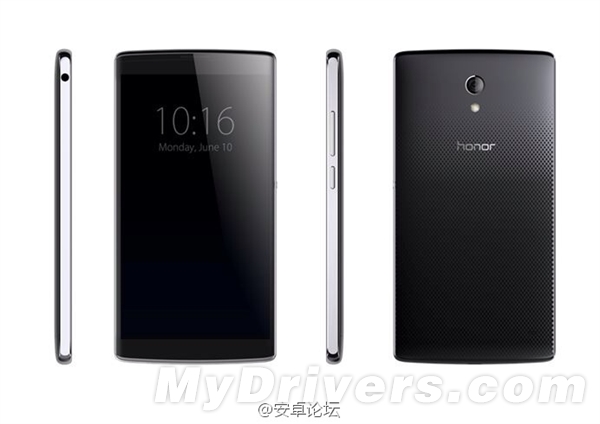 The new Huawei Honor smartphone has becaoming the rumor, and now we found that the phone is now exposure with the nice design and look elegant.

From the leaked picture, the phone that has Mulan's name is look nice and quite good looking deisgn which has similar design with OPPO Find 7 smartphone, the headphone jack is locate on the side of the phone and the body is covered by black metal.
The phone will be packs with 5 inch screen size with 1080p resolution, powered by Huawei Hass Kirin 920 octa-core  processor,  sports with 3GB of RAM and coupled with 5 megapixel front facing and 13 megapixel camera rear facing camera. And the phone has running with Android 4.4.2 KitKat Operating system.
But here is the Huawei Mulan's edition specs that powered by Qualcomm processor: