Chuwi VX8, Android tablet with MediaTek MT8127 chipset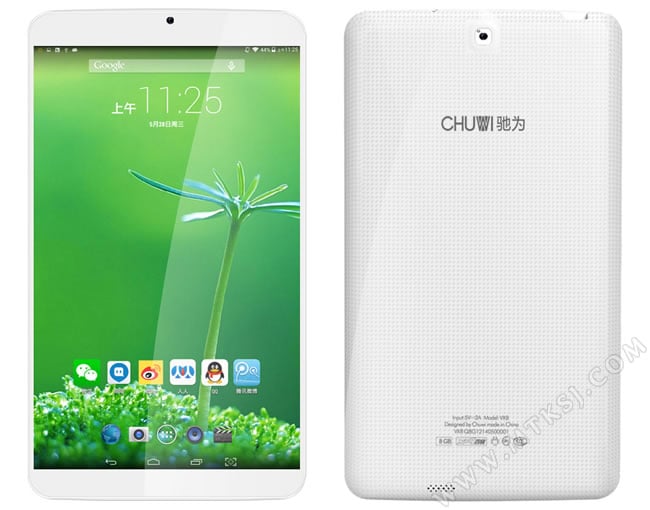 MediaTek has becomeing more popular right now, this mobile processor manufacturer can offers the nice chipset with very affordable price. And now they also has already release the MT8127 processor.

And one of the Chinese electronics manufacturer has adopt this processor in their product, Chuwi VX8 is the domestic tablet device that powered by MediaTek MT8127 processor, this processor is more powerfull than MT8125 since the MT8127 is offers with multimedia capability.
And the interesting point is, the Chuwi VX8 is offers for only 499 yuan price or about 80 USD price tag per unit. The Chuwi VX8 is the tablet device that packs with 8 inch screen size with a resolution of 1280 x 800 pixel, uses a Samsung PLS screen
The tablet is also sports with 1GB RAM and 8GB of ROM and coupled with 2 megapixel front facing camera and 3 megapixel rear camera. The tablet is also powered by 4000 mAh battery (5V2A), and runs Android 4.4 KitKat oeprating system.
The Chuwi VX8 is support for HDMI output and WIFI-Display technology to support OTG function, Bluetooth, WIFI and GPS. In addition Chuwi VX8 has sleek design with 214 x 121.4 x 10.0mm body dimension.