LG G3 with Qualcomm Snapdragon 805 version is ready to hit the market on July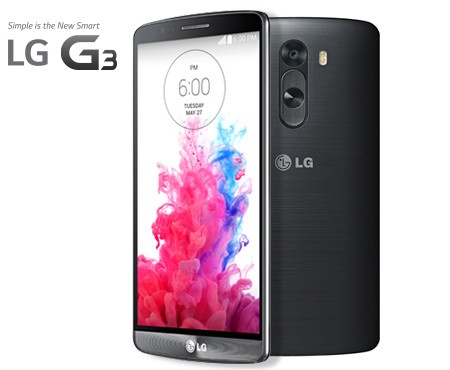 By the end of May this year, LG is ready to released their new flagship smartphone products, as we mentioned on our recent article before, the new version of LG G3 will comes with Snapdragon 805 processor (while for now the Qualcomm 801 version is available).

The new LG G3 smartphone is equipped with Qualcomm Snapdragon 805 quad-core chipset and has 2K display, the overall configuration is well, and has been on sale in the Korean domestic market. Today, the news from foreign media display, configuration, stronger version of LG G3 ready, is expected to launch in the near future.
According to foreign media reports, LG Electronics will launch the new version of the LG G3. Currently on sale in Korea with LG G3 is different, the new LG G3 will be equipped with more powerful Qualcomm Snapdragon 805 quad-core processor, and will also follow nowadays 2K top display, and the first is expected to be launched in July this year. As for design, the expected continuation of the LG G3 unique touch back design.
In addition, it should be noted that the recent news shows, Samsung will also launch an enhanced version of the GALAXY S5 – GALAXY S5 Prime, rumors aircraft will also be powered by Qualcomm Snapdragon 805 quad-core processor, as well as HTC One (M8) Prime. Perhaps Snapdragon 805 chips using the new version of LG G3 in the future will also be named as LG G3 Prime, we might as well wait and see.