Samsung Galaxy F devices has been leaked!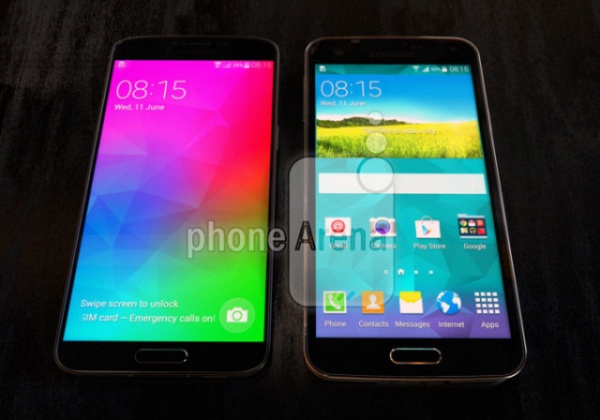 Samsung is ready to released their new flagship smartphone, the new smartphone will becoming the high-en smartphone from Samsung since the phone is powered with more powerfull processor.

And now we have a leaked image of Samsung Galaxy F device, the picture is appear that showing the upcoming Galaxy F smartphone has bean placed side by side with Galaxy S5 smartphone.
According to the picture that posted by  PhoneArena, Samsung Galaxy F is compared to Galaxy S5 and the Galaxy F has more narrow border display, the screen is slightly larger than the Galaxy S5, which has 5.2 inches screen size. The screen resolution has 2540 x 1440 pixel, as we mentioned on the begining of this article the phone is powered by Qualcomm Snapdragon 805 quad-core processor, sports with 3GB of RAM and Qualcomm MDM9635 multimode modem download speeds of up to 255 MBPs over 4G LTE.
In addition, the @evleaks also announced the gold version of the Galaxy F smartphone, claiming Galaxy Galaxy F is an improved version of the Galaxy S5, with more higher price and this will becoming the high-end smartphone for the user.